Best iPad deals: Cyber Monday offers
Alarmed by the high prices of Apple's (extremely high-quality) tablets? Don't despair: if you know where to look there are good deals to be had on the latest iPads, and brilliant ones on older models.
Apple announced two new iPad devices at its Time Flies special event on 15 September 2020: an 8th-generation iPad and a new iPad Air. These are excellent new tablets, but their release also means we should see more and better deals on the older iPads in Apple's range – of which we'll note the best ones here.
Our tech experts, who constantly scan the market for the very latest and best iPad deals, have found the best prices for each of the five current iPad models, and appealing offers on several more models which have been officially discontinued. For each one you'll find an automatically updated price comparison tool, so you can be sure you're getting the best deal at this exact second.
It's Cyber Monday today, and there are excellent deals on every model of iPad. Don't hang around – good deals go quickly.
Right now you can find good savings at Amazon in both the UK and US, and at territory-specific stores such as John Lewis and Currys PC World. Read on for the best deals on each model of iPad.
Best iPad deals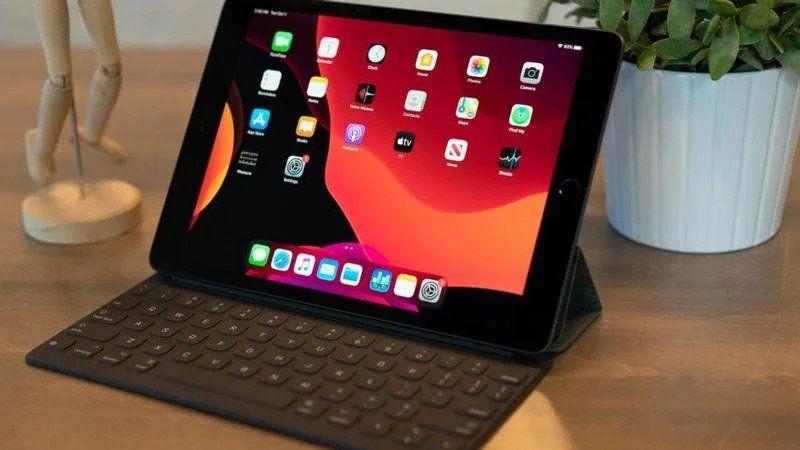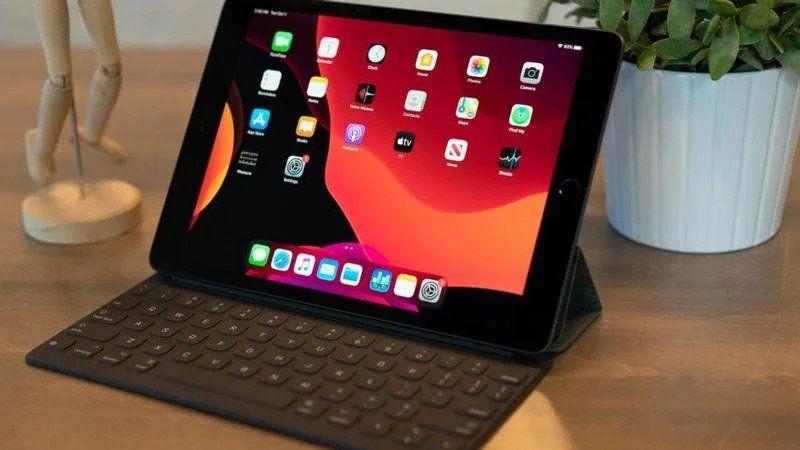 10.2in iPad (2020)
Apple's September 2020 update to the 10.2in iPad made it the most affordable iPad on the market, with prices starting at £329/US$329. Full RRPs are as follows:
UK RRP: From £329
US MSRP: From $329
AU RRP: From AU$499
You can buy it directly from Apple, and trading in your old iPad will drop the price even further. The 8th-gen iPad offers a stronger A12 Bionic processor and is the first to support Apple's Neural Engine AI and machine learning software. Here's where to buy the new iPad without a long delivery wait.
This, of course, makes it a more compelling buy than the 2019 iPad (7th generation), especially considering its lower RRP. If you're a student, parent, teacher, or staff member, you can also get a 10% discount from Apple's Education Store.
Read our iPad 10.2in (2020) review for more information.
iPad 10.2in (2019)
It's been officially discontinued, but you may still be able to buy Apple's old entry-level iPad, the iPad 10.2in (2019). In fact you may even get a nice deal on the iPad 9.7in (2018), whose specs are practically identical to the 2019 model, bar the screen size.
Apple sometimes has these in stock at the Refurbished store. If you are interested in refurbished units, also check out MusicMagpie where you can find low-priced options, and of course eBay (check your seller's credentials and ratings). Look for a price well under £300 and check how much you're actually saving compared to the newer models.
Read our iPad 10.2in (2019) review and iPad 9.7in (2018) review for more information.
Best iPad mini deals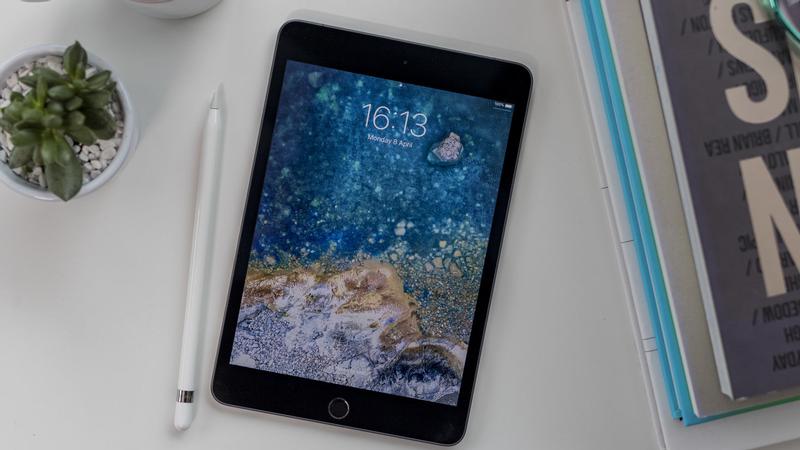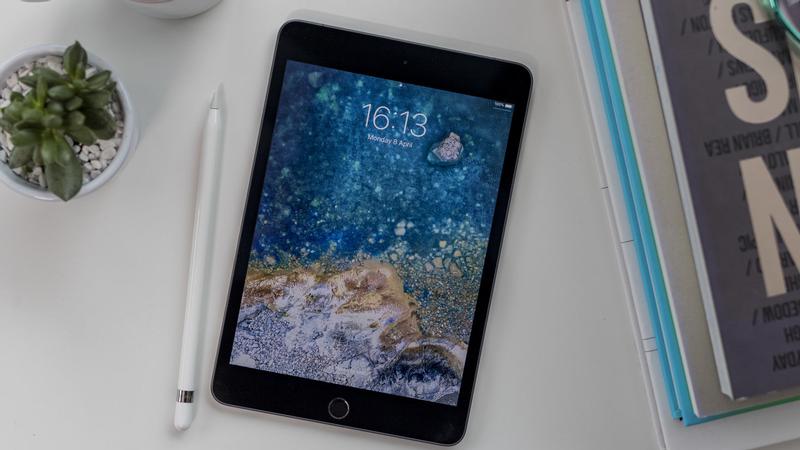 iPad mini (2019)
At 7.9in this form factor is still desirable and useful even in an age of larger smartphones. With the A12 processor at an affordable base price, Apple's smallest tablet is a tiny powerhouse of a computer.
With the addition of Apple Pencil support and with decent battery life, Apple breathed new life into the iPad mini with the 2019 model. Not everyone wants or needs to spend £1,000 on an iPad Pro. Read our iPad mini (2019) review for more information.
UK RRP: From £399
US MSRP: From $399
AU RRP: From AU$599
Best iPad Air deals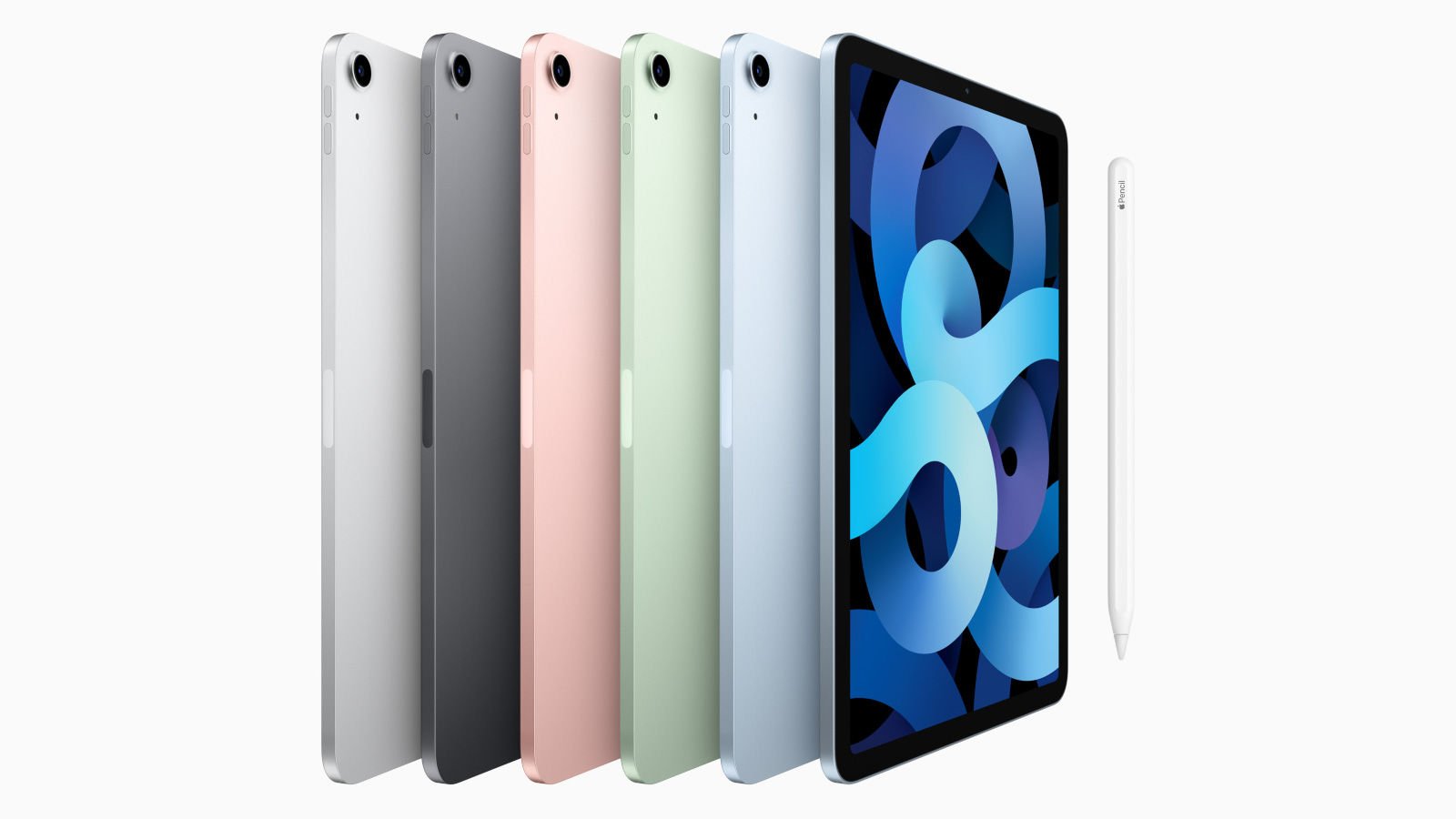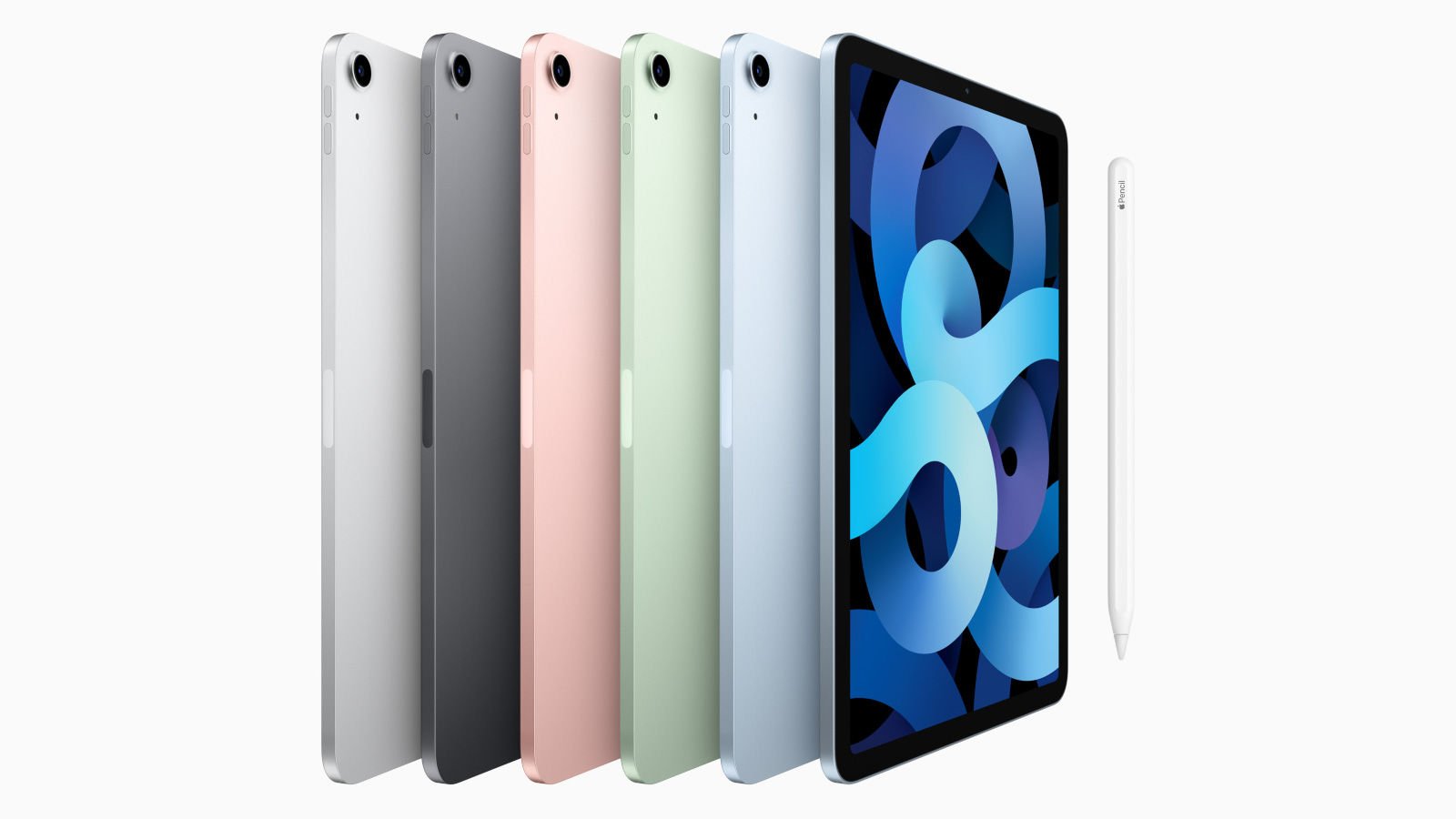 iPad Air (2020)
Apple released a new iPad Air in October 2020. It takes the iPad Pro all-screen design (although, unusually, it offers Touch ID fingerprint recognition instead of Face ID facial recognition: the sensor is hidden in the power button) and also supports the second-gen version of the Apple Pencil. It's a sumptuous, high-spec tablet.
Here are the prices:
UK RRP: From £579
US MSRP: From $599
AU RRP: From AU$899
One of the best deals right now comes from KRCS, which shaves nearly £30 off the 64GB option with Wi-Fi. The deal outdoes Amazon's price and also include free next-day delivery. See our full coverage of this offer.
Read our iPad Air (2020) review for in-depth buying advice.
Best iPad Pro deals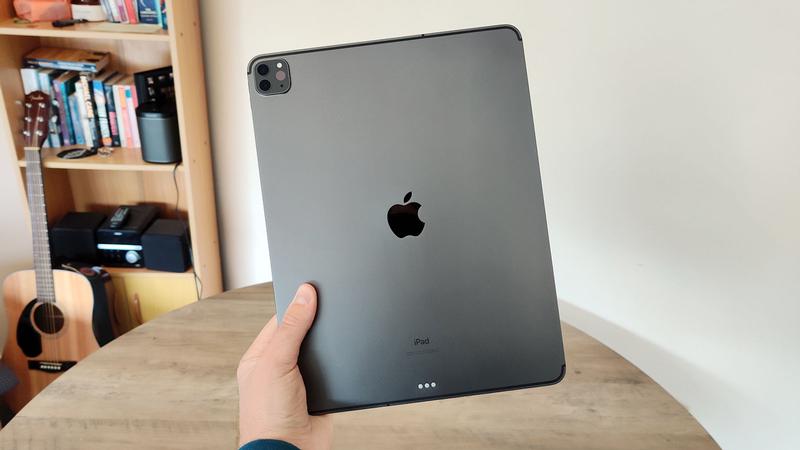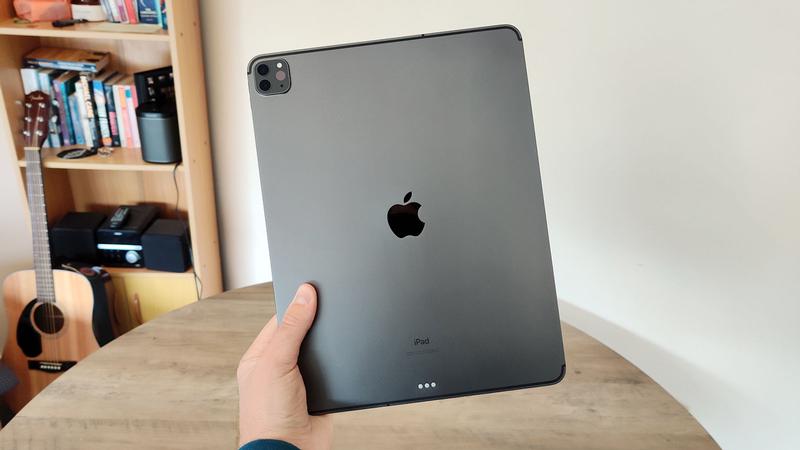 Apple updated its iPad Pros in March 2020. They look largely the same as the 2018 models, but now have twin cameras on the rear, upgraded A12Z processor chips, depth-sensing LiDAR scanners for augmented reality and (perhaps best of all) lower price tags.
That's right: the 11in and 12.9in models start at the same price as before (£769/$799 and £969/$999 respectively) but that's with twice the storage: 128GB rather than 64GB. And all the other tiers have seen price cuts, of more than £200/$200 in some cases. Read our iPad Pro 12.9in (2020) review for more information.
iPad Pro 11in (2020) deals
UK RRP: From £769
US MSRP: From $799
AU RRP: From AU$1,329
iPad Pro 12.9in (2020) deals
UK RRP: From £969
US MSRP: From $999
AU RRP: From AU$1,649
iPad Pro 11in (2018) deals
Assuming you can live without the dual cameras, LiDAR scanner and so on, there are some excellent deals on the previous generation. Just make sure you're paying well under the RRP – if not, you should simply buy the 2020 model instead.
UK RRP: Started at £769 (discontinued)
US MSRP: Started at $799 (discontinued)
Apple Refurbished Store
One of our favourite tricks for iPad deals is the Apple Refurbished Store, where you'll find iPads with huge discounts. These are items that have been returned, but you will really struggle to spot any evidence of that.
Apple replaces the battery and outer shell of every refurbished iPad, and you'll still get all of the accessories and manuals that would come with a new model. Plus, you'll also get the same one-year warranty as you would with a brand-new iPad.
The only thing that gives the game away is the box – Apple replaces the original with a white box to prevent people from buying the discounted models and selling them as new.
Best iPad Student Deals
Don't forget students can get discounts on iPad devices as a part of Apple's Education Discount. Before 29 October in the UK and 12 October in the US, iPad Pro purchases also include a free pair of Apple AirPods as a part of Apple's Back to School Sale.
That concludes our guide to the best iPad deals available right now. But if you're unsure of which model you should pick up, take a look at our in-depth iPad buying guide.