It's been five years since Apple introduced the Apple Watch. Many who bought an Apple Watch in the past few years will be looking to update – and for them it's likely that the Apple Watch Series 6 will have the biggest appeal (with blood oxygen measurement, the ability to take an ECG, and the greater number of colour and case options to sell it). But in 2020 there are two new Apple Watches and the cheaper Apple Watch SE is the perfect first watch for those who haven't yet owned an Apple Watch.
The Watch SE offers many of the features of the more expensive Series 6 for a lower price, so you don't have to sacrifice much in order to spend less. Read our review of the Apple Watch Series 6.
The big question prospective prospective Apple Watch owners will be asking themselves is why do I need an Apple Watch? What will the Apple Watch SE do for me and how will it make my life easier? So in this review of the Apple Watch SE I'm going to assume it's your first watch and answer those questions.
But that's not to say that the SE wouldn't make a good second Apple Watch. If you have previously owned an Apple Watch you will know what the Apple Watch can do for you – although you may be less clear about the new features that have arrived over the past few years, so I will cover them too.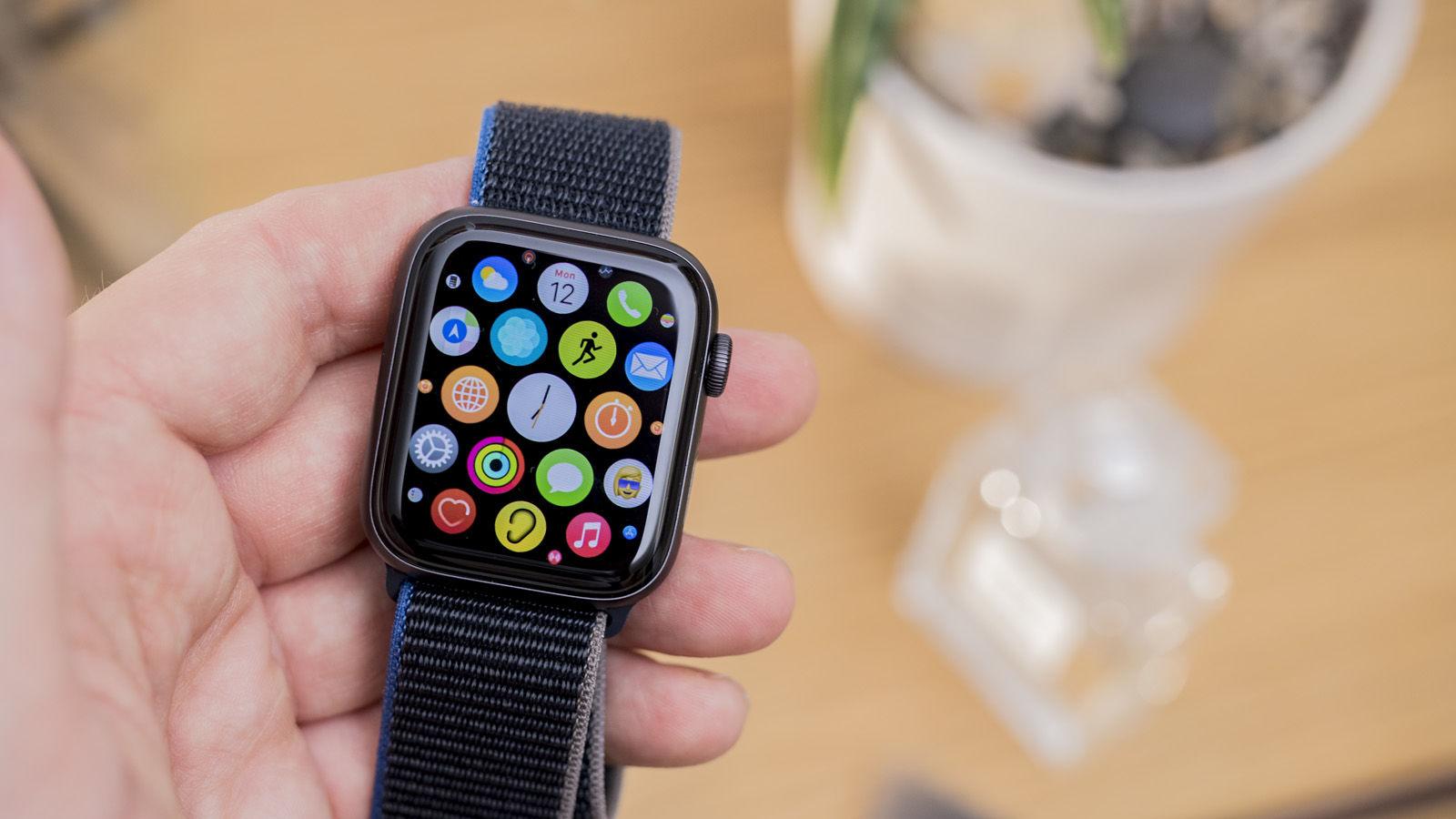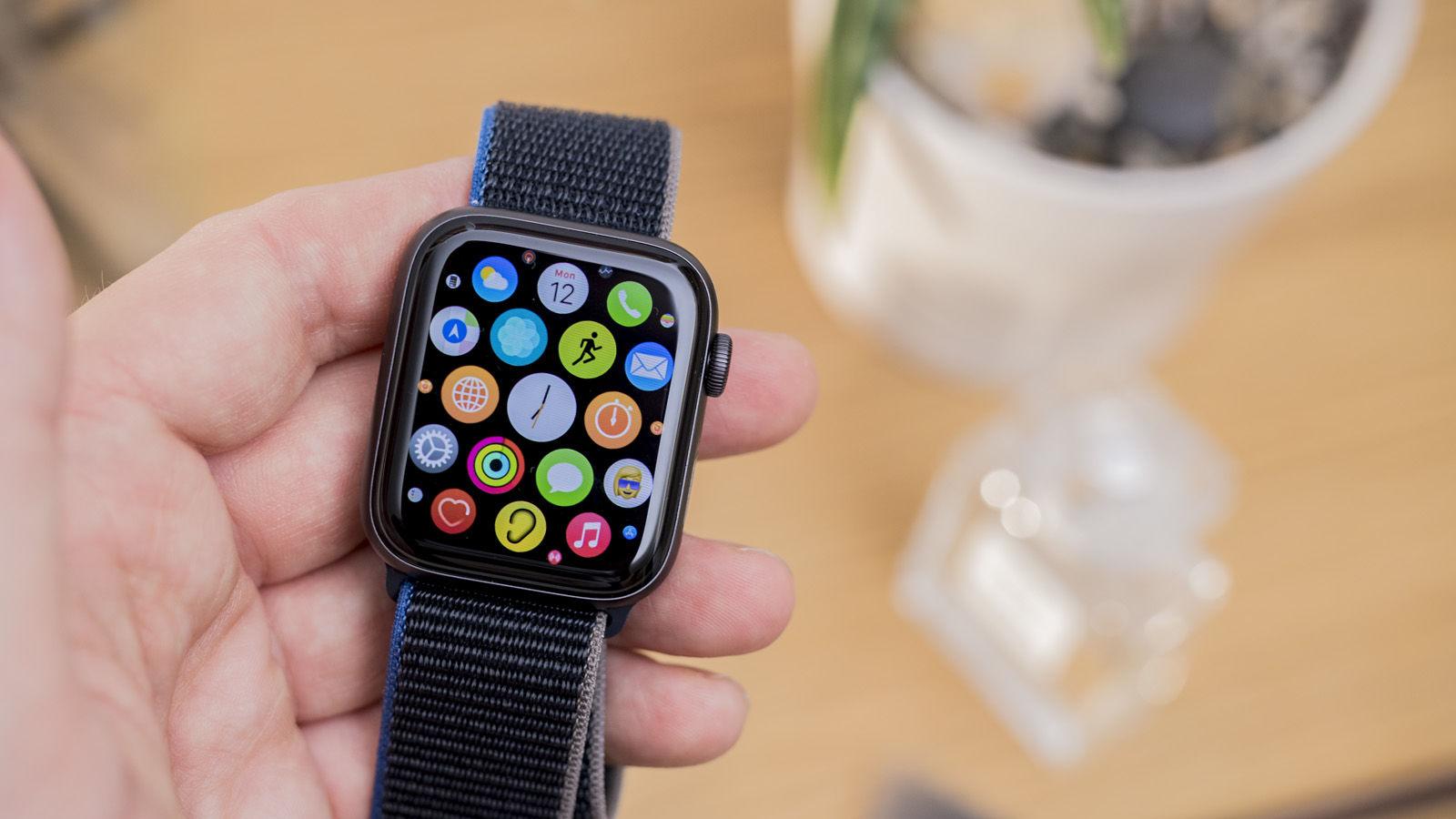 What does Apple Watch do?
I'll begin by running through what you can do with an Apple Watch SE. Pretty much all of these features are shared by other Apple Watches, although some of the earlier models won't have offered them.
I think one of the best ways to think of the Apple Watch is as an extension of your iPhone that you can wear on your wrist. It's a second screen for your iPhone rather than a direct replacement for your iPhone – although with a cellular data plan you can leave your iPhone at home if you wish.
The Apple Watch can alert you to texts, emails and phone calls. These can be read, replied to, or answered directly from your wrist – handy if you don't want to dig into your bag or pocket to retrieve your iPhone.
Speaking of retrieving iPhones, one of the most useful features of the Apple Watch is that it can help you locate your mislaid iPhone. Rather than running around looking for it before you leave the house you can ping your iPhone from your Watch and find it.
It's also incredibly handy to be able to activate Apple Pay on your Watch to pay for things in shops, or use automatic barriers, without needing to get your iPhone out. The same technology can be used to unlock doors and unlock your Mac.
When you put the dinner in the oven, rather than grabbing your iPhone to set a timer just ask Siri on your Watch to set a timer.
Have you ever been attempting to follow directions on your iPhone Maps app, feeling concerned that walking around with your iPhone in front of you might attract thieves? You can set up a route using your watch and have it 'tap' your wrist to give you directions.
If you just need to pass the time you can flick through all the photos you have synced with the Watch. You can even use your favourites as your Watch face.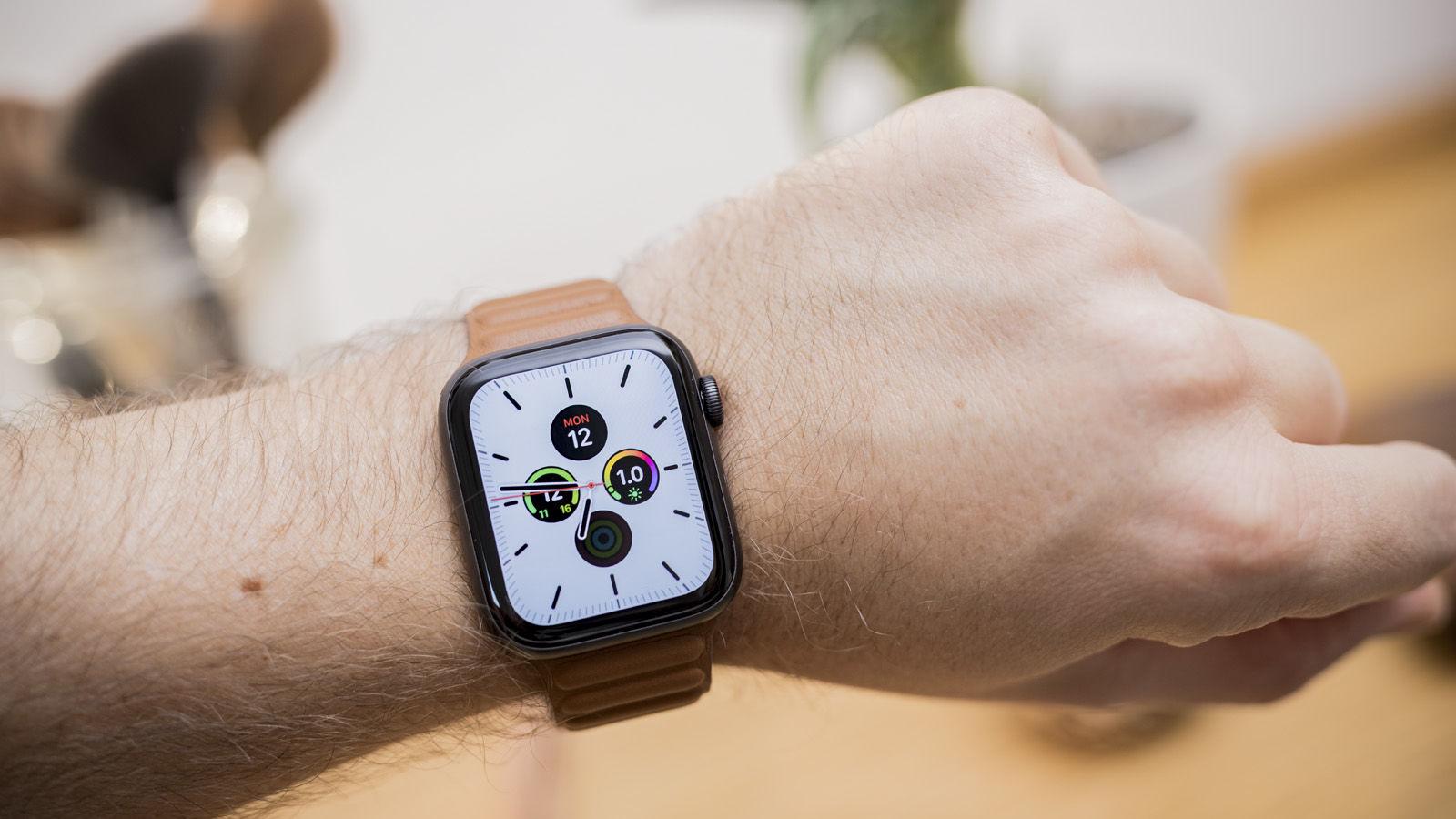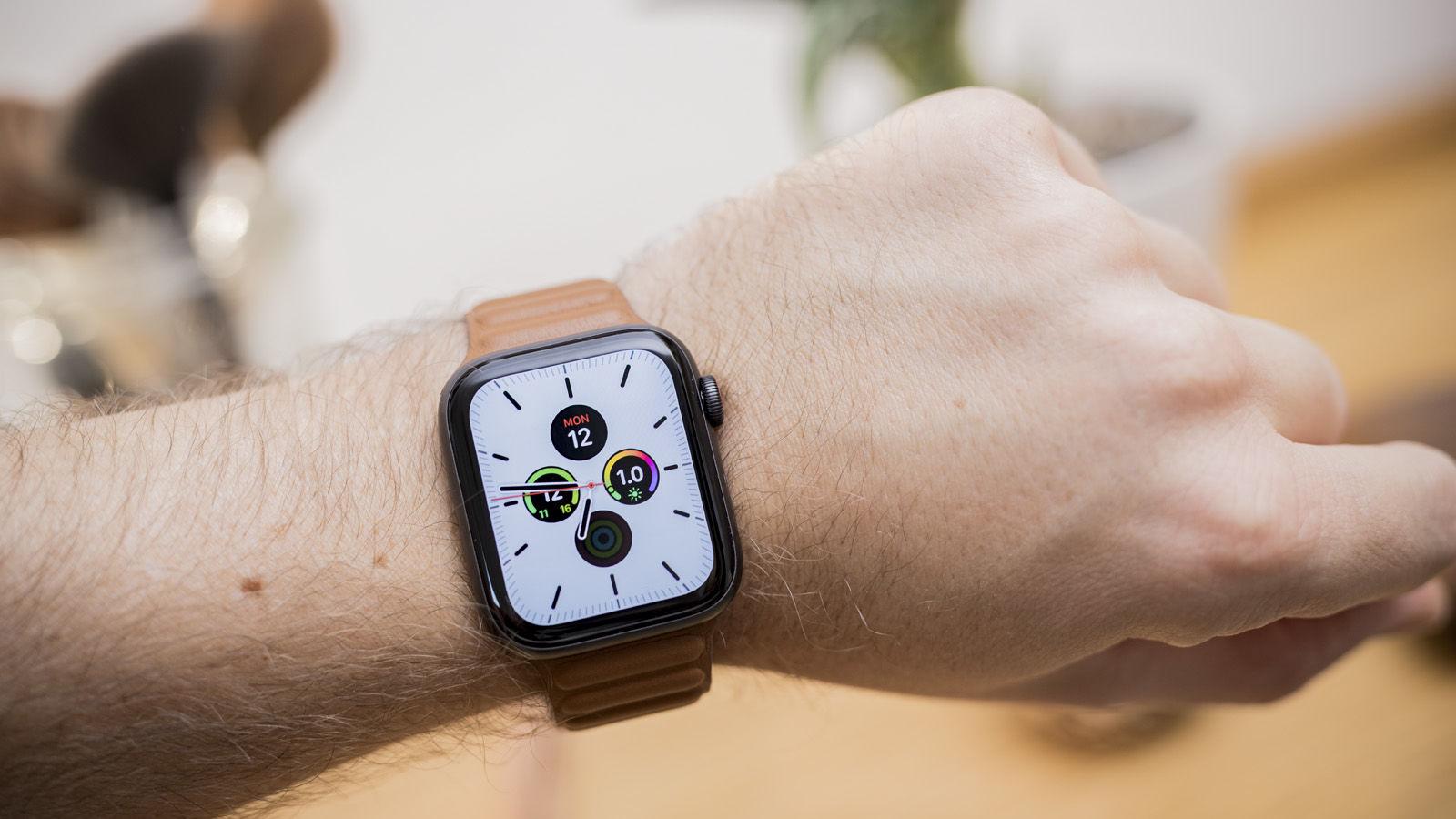 Then of course there are all the health features. While the Apple Watch lacks the new Blood Oxygen measurement tools of the Apple Watch 6, and the ECG ability of the Apple Watch 5 and 6, it can measure your heart rate and alert you if your heart rate is high, low or irregular. Apple has many stories of people who's lives have been saved by this feature.
There are also lots of fitness related features. The Apple Watch can measure how many steps you have taken in a day, but it can do much more than that – the Workout app includes presets for various kinds of workouts, including Indoor Cycle, Outdoor Walk, Yoga and Dance. Apple keeps on adding more and more workout styles in software updates, so I'm pretty sure there will be one to suit you. The companion app on the iPhone can show you the data your Apple Watch has collected while you were exercising, including heart rate, elevation and distance covered.
The Apple Watch will do its best to motivate you to keep fit with its Activity app that will encourage you to close your rings and compete with friends. Before you leave for your jog you can check the weather report on your Watch, and while you are out on your jog you can listen to music synced to your Watch.
The Watch SE has some important features that could be a benefit if you are looking for a watch for an older person – such as Fall Detection and the heart rate monitoring mentioned above. If they were to fall then the watch would call the emergency services (don't worry, it's easy for them to tap the screen to confirm they are ok if they are).
Your Apple Watch can also track your sleep, although my colleague who reviewed the Apple Watch Series 6 was quite critical of the lack of data he was presented with in comparison to the FitBit he uses for the same purpose. Sleep tracking is a feature of watchOS 7 – so all the Apple Watches that run that offer it. You'll be able to see a graph showing when sleep began and when it ended, but not much more. If you want to see more information abbot the quality of your sleep, and how much time you spent awake, then a third-party sleep tracking app may do the job better.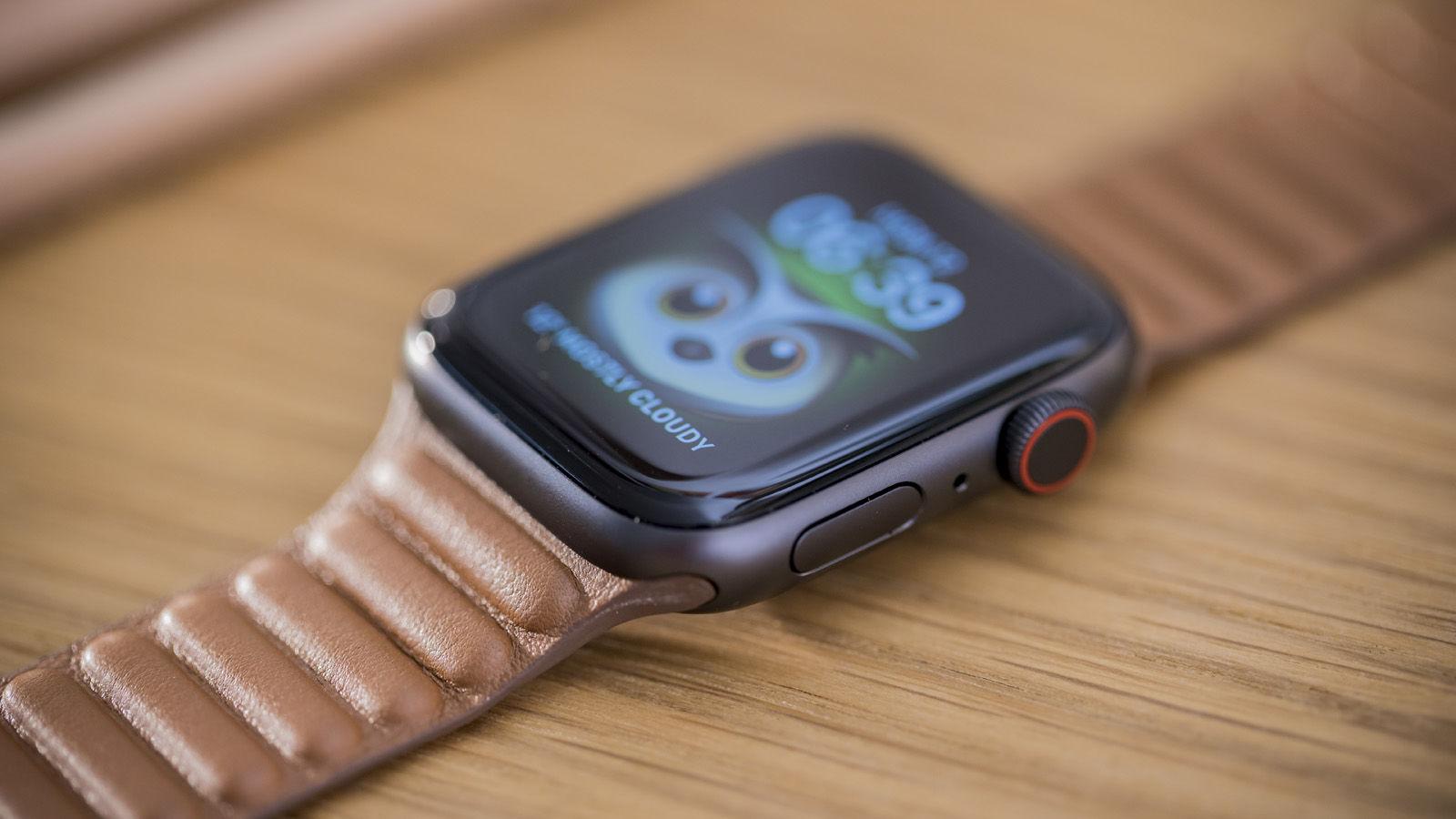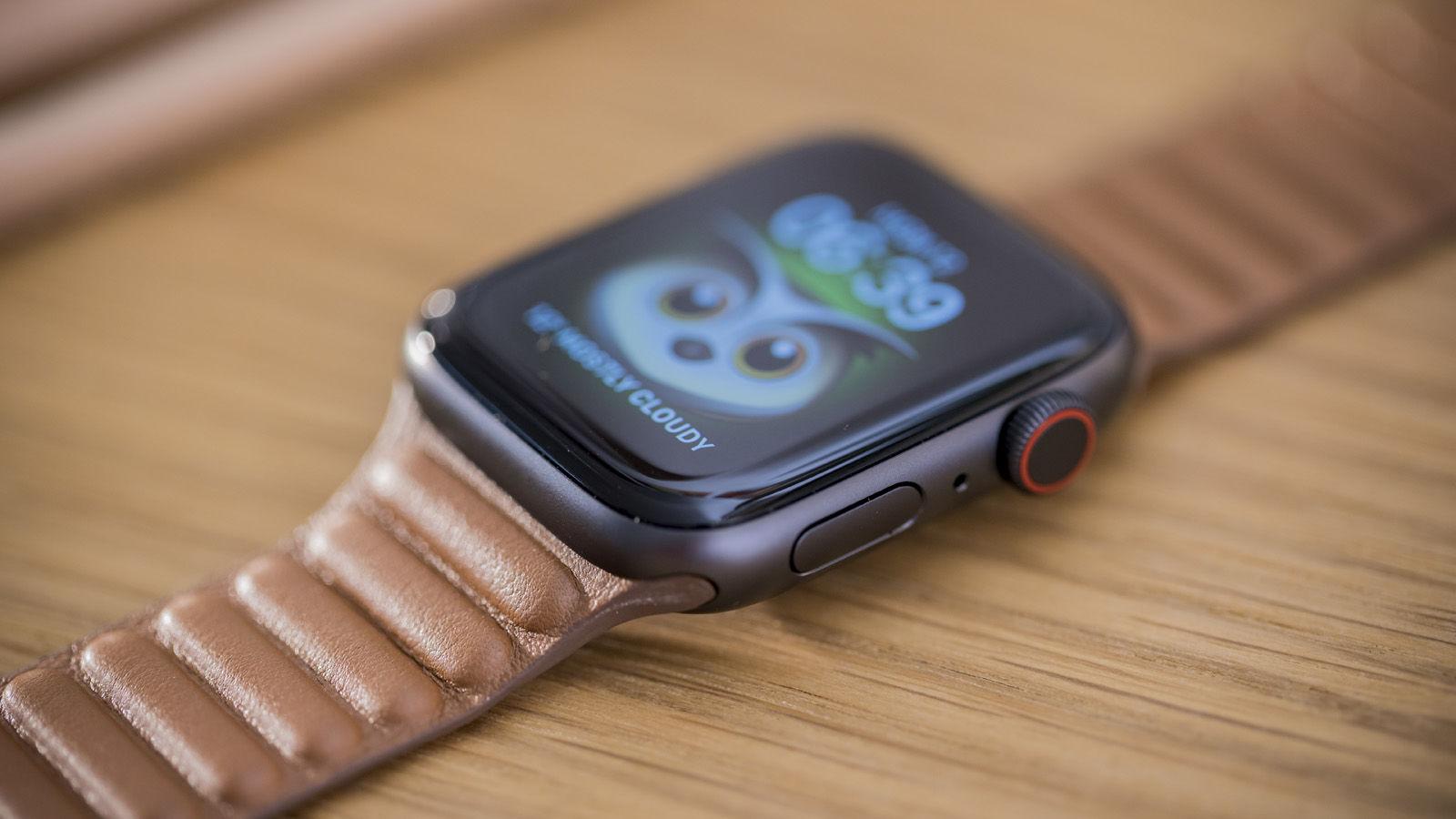 There's lots more you can do with the Apple Watch: many of the iPhone apps you use will have an Apple Watch companion app, such as travel apps, weight tracking apps, apps for controlling your heating, remote controls, time management apps, and social media apps.
If any or all of those features appeal to you then you are probably going to love having an Apple Watch on your wrist.
Design & Build Quality
That's what the Apple Watch can offer you. An equally important part of the decision about buying the Apple Watch SE is how well it is made and whether you like Apple's design.
If every other watch you have owned was round it's time to get used to a square face. You might think you prefer the more traditional circular watch face design, but a rectangular shape provides a better space for the various apps and features – if the face was a circle there would be a lot of wasted space.
On the side of the Apple Watch you will find two buttons: the Digital Crown which is a dial you can swivel or press, and a Side button that is used to access the Wallet app fo you can use Apple Pay, and to reveal your favourite apps. This is the same as every other watch Apple has made, although there have been software changes that have resulted in some differences to the functionality over time. Read more about How to use the Apple Watch.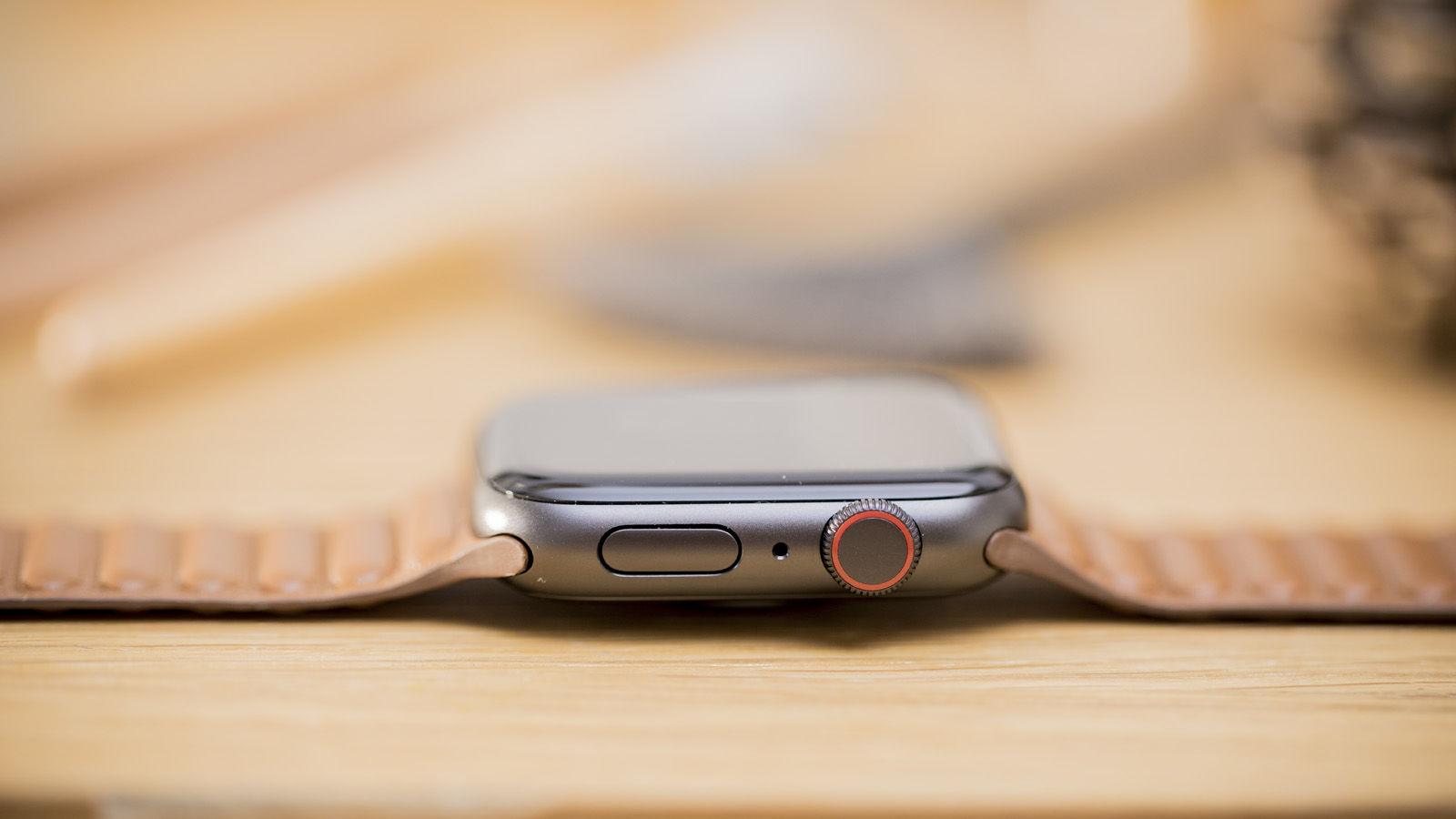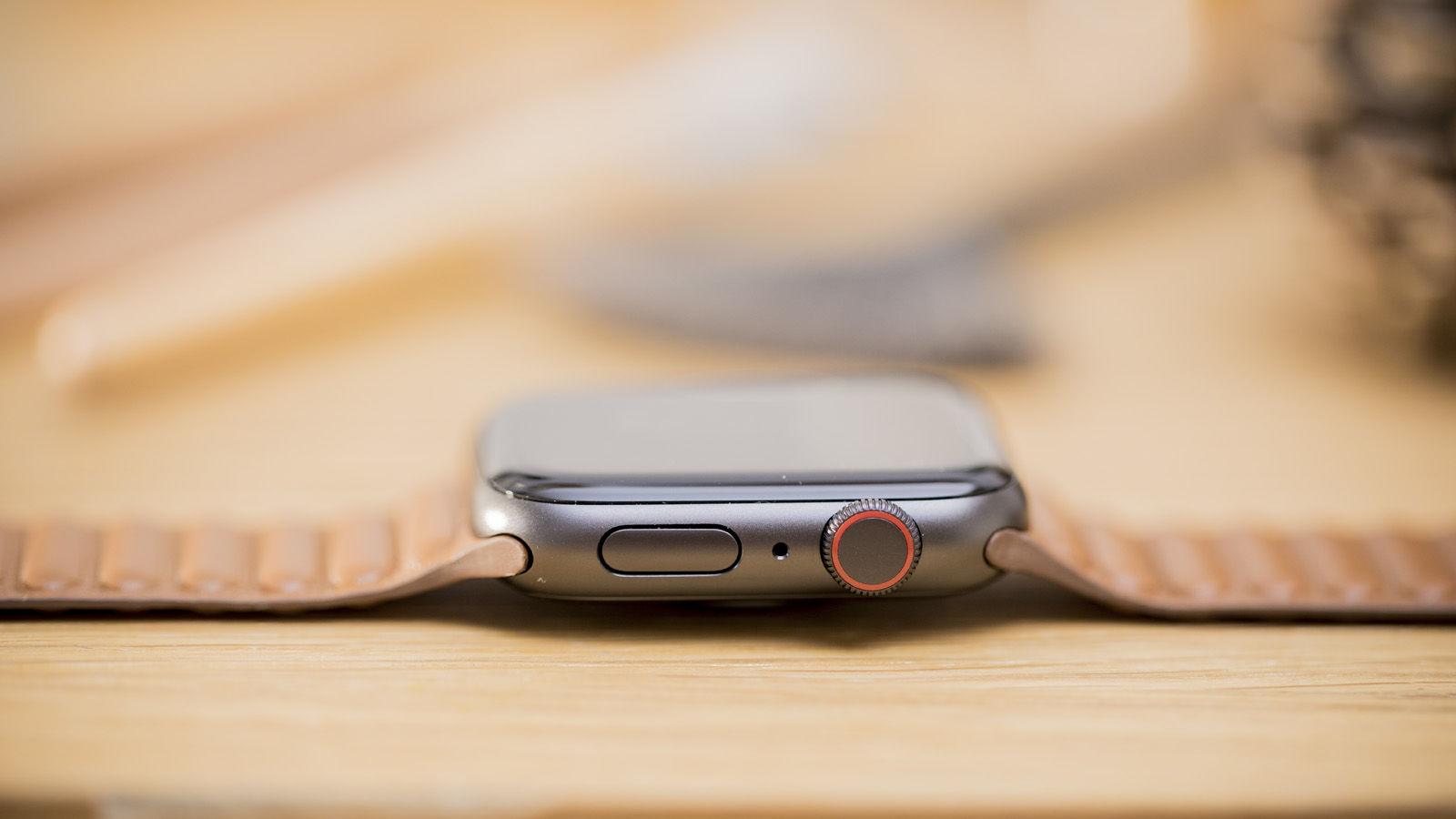 The Apple Watch SE has an aluminium case around its face in either gold, silver or Space Grey. If you were to compare it to the aluminium variant of the Apple Watch Series 6 then you might not be able to tell the difference (unless you were comparing the blue or red versions that are only offered by that model).
Aluminium isn't as sturdy as the Titanium and Stainless Steel options of the Watch 6, but this shouldn't be a big issue for you unless you are particularly careless. The SE also has an Ion-X display that is shared by the Aluminium Watch 6, but is inferior to the sapphire crystal display offered by the steel and titanium Watch 6 models that cost more. If you aren't clumsy then the Apple Watch SE will probably be study enough for you.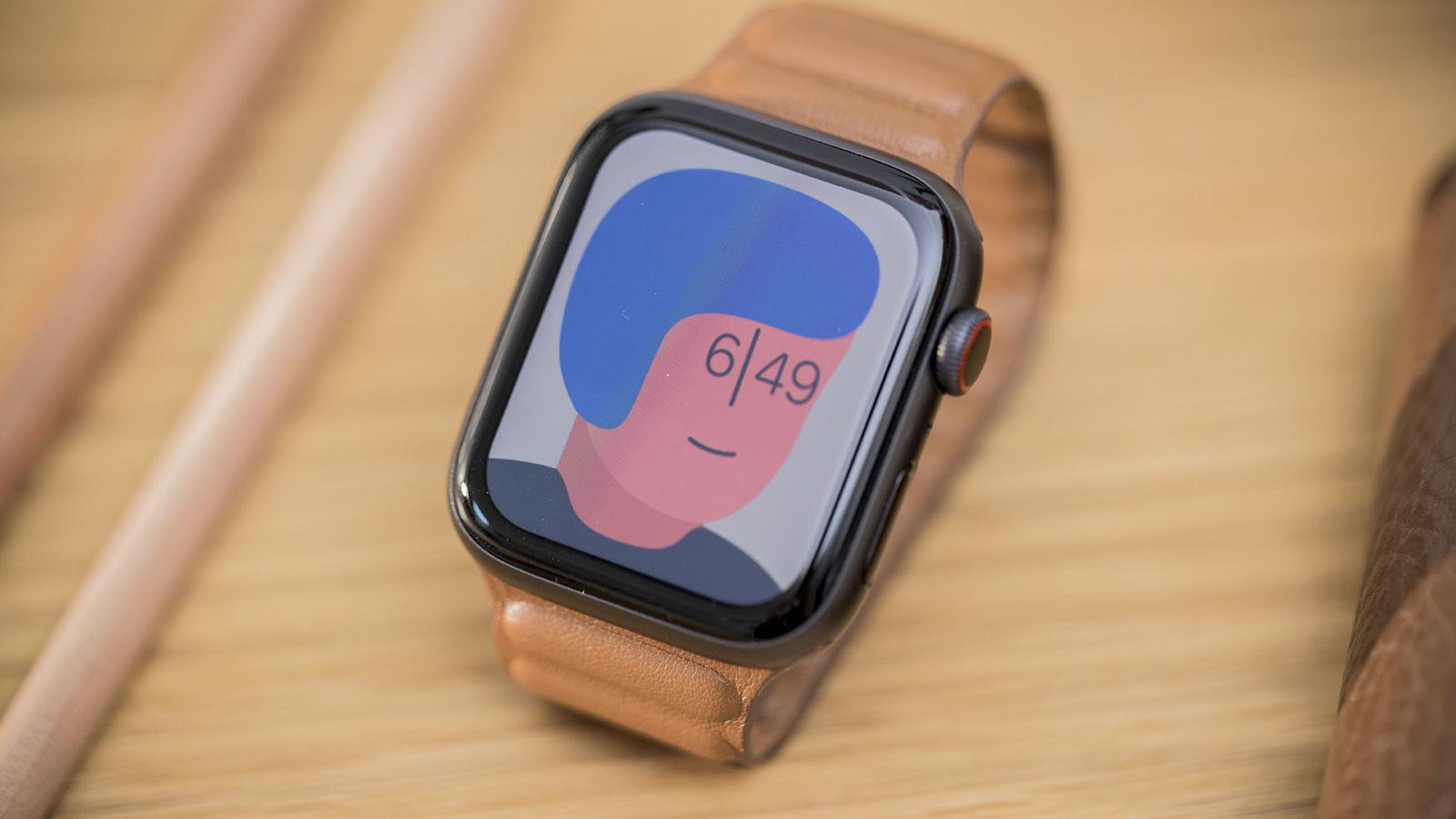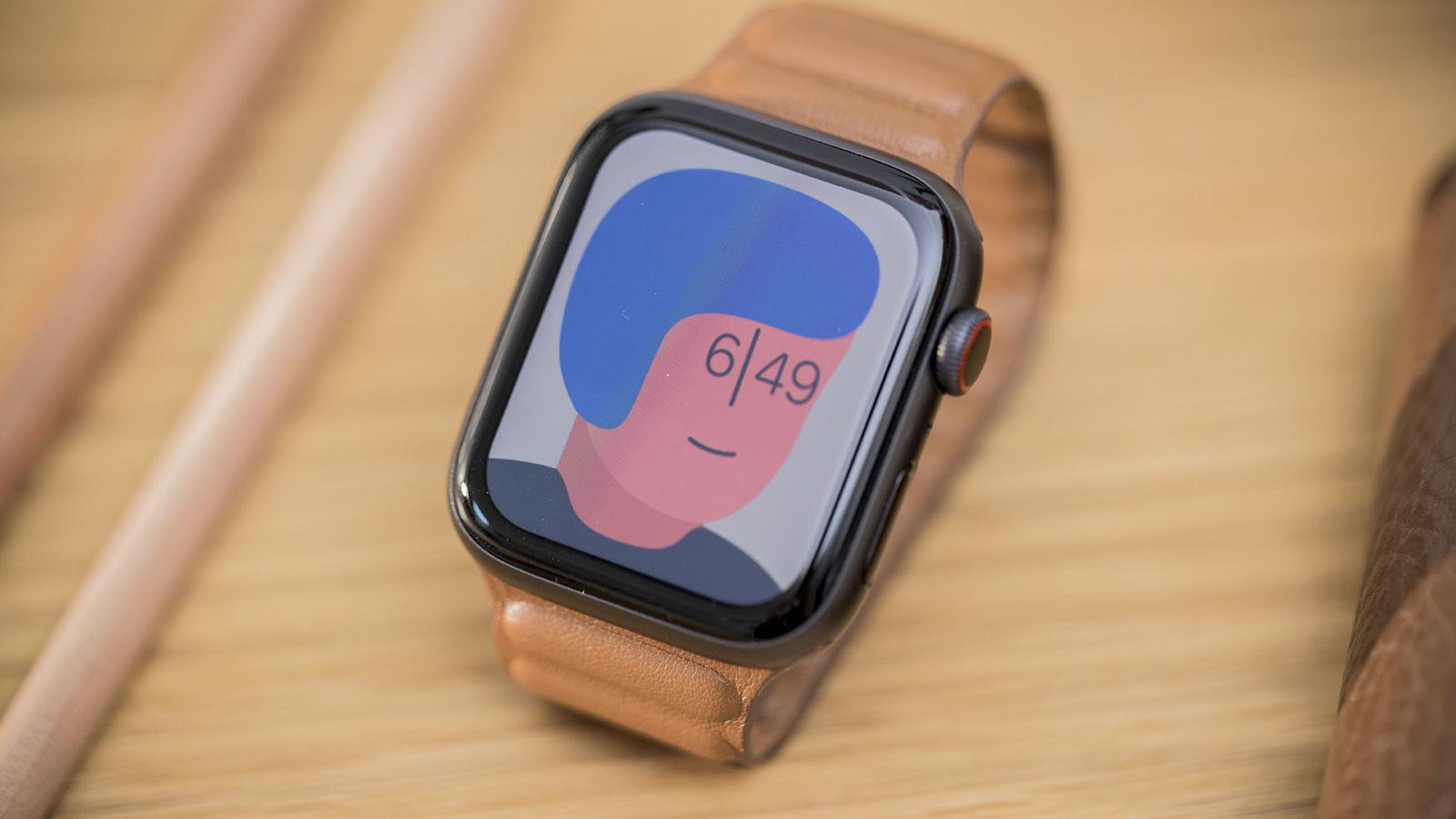 I can't fault the build quality of the Watch SE, but if your watch face does get smashed then you can get a screen replacement – and if it's within a year you'll be covered by warranty and Apple will replace it for you. More here: How to repair a broken Apple Watch.
If your strap gets a bit roughed up then you can easily buy a new strap – either one of the ones Apple makes or one from the many third parties who make Apple Watch Straps. We have a round up of the best Apple Watch straps.
Battery life
The other thing to consider is battery life. When I first tried one of the first generation Apple Watches I was dismayed by how quickly it ran out of battery. Things have changed a lot over the years and now you can get more than a day of use out of the Watch – and you need to if you are planing to wear it through the night to track your sleep.
In normal use, and with a night time tracking, we managed almost 36 hours. Another time when I didn't wear it through the night there was still 62% battery more than 24 hours later. Apple claims that you can expect 18 hours, which is probably what you can expect if you are using it for tracking exercise and other battery intensive things.
The other good news is that you can quickly charge an Apple Watch SE – so if you do need to quickly boost the charge you should be able to snap it onto its magnetic charger for 30 minutes and get enough power to get you through the next few hours. In fact, you can fully charge an Apple Watch SE in just 90 minutes, which is an improvement on the Watch 3's 2.5 hours.
Speaking of charging, one big difference compared to previous years is Apple's decision to stop including a power adapter in the box. Apple decided to do its bit for the environment by leaving out the plug that most of us already own. If you don't already own a USB-A power adapter then you will need to buy one. We explain what you need here: Which power adapter do I need for Apple Watch. The Watch comes with an old-style USB-A power cable, so chances are you will already own one.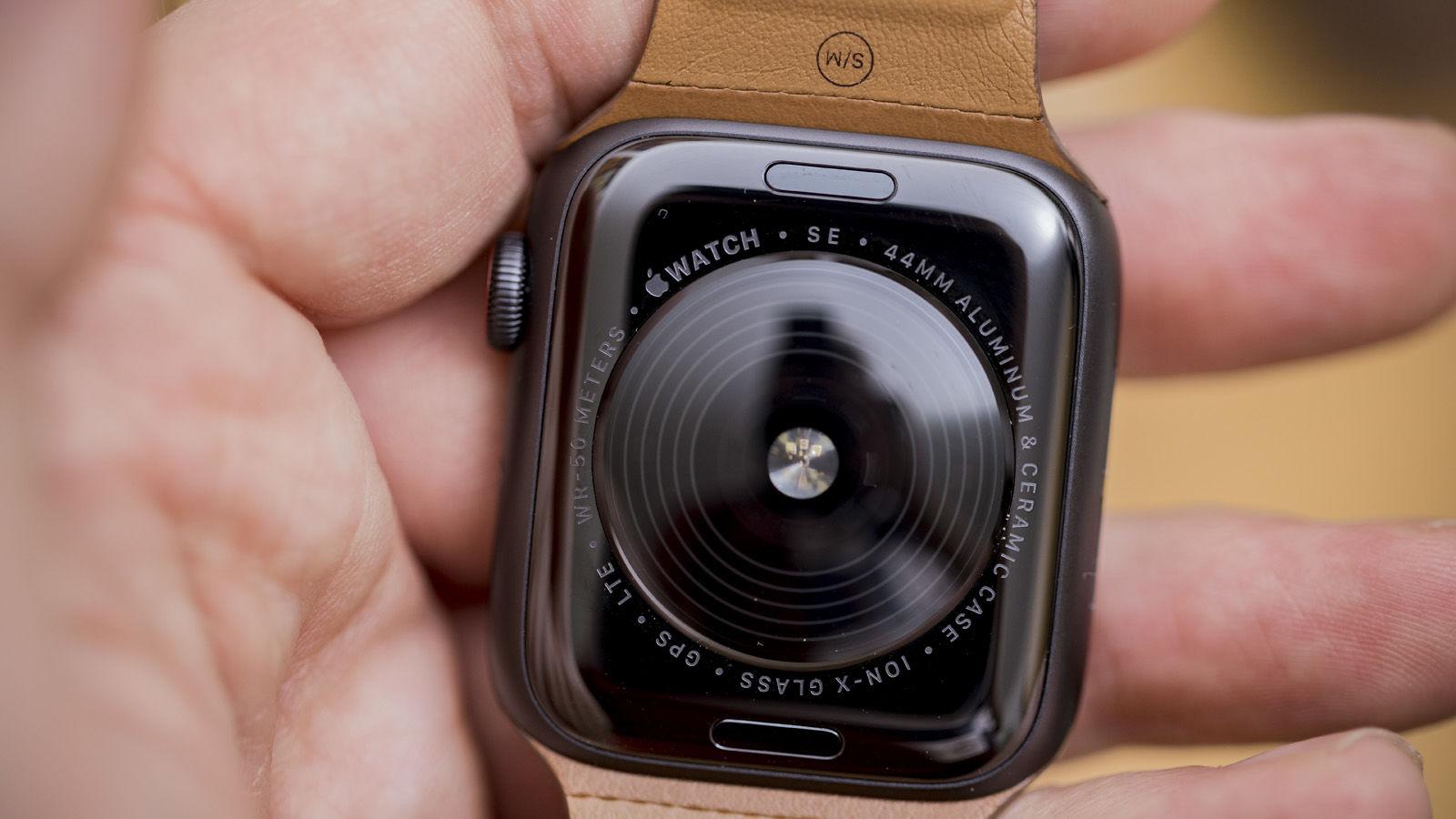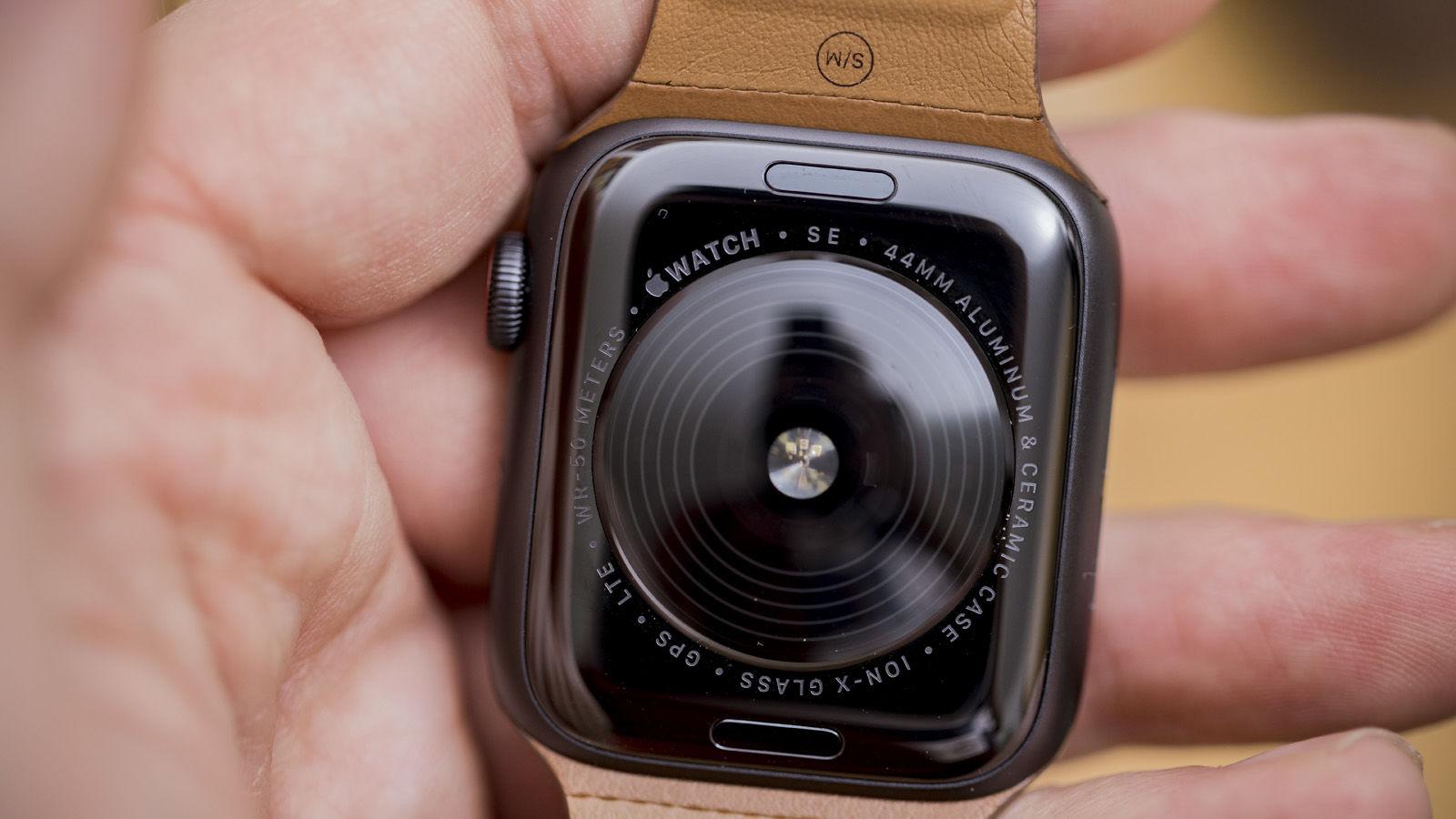 Specs
The other big difference between the Apple Watch SE and the 6 is the processor. The SE offers the same S5 chip that featured inside the Apple Watch Series 5. The Series 6 has a newer S6 processor. That S5 chip is up to two times faster than the S3 in the Apple Watch 3 though, so it's no slouch. Moving in and out of apps and navigating around is sleek and zooming in and out using the Digital Crown on the side of the watch.
While the Watch SE doesn't offer the flagship features of the Watch 6, such as Blood Oxygen measuring, the ability to take an ECG, and the always on display, but it does share many features with the more expensive watch including: fall detection, support for Family Setup, noise monitoring and a compass. The Watch 3 offers none of those features.
Of those three missing features the one that you're most likely to miss (unless you have health concerns) is the always on display. This was also a feature of the Watch 5 and it means that the time is always visible. If you want to see the time on the SE you need to do is raise your wrist or tap the screen and it will spring to life, but some people are frustrated that they can't just glance down and their wrist to see the time.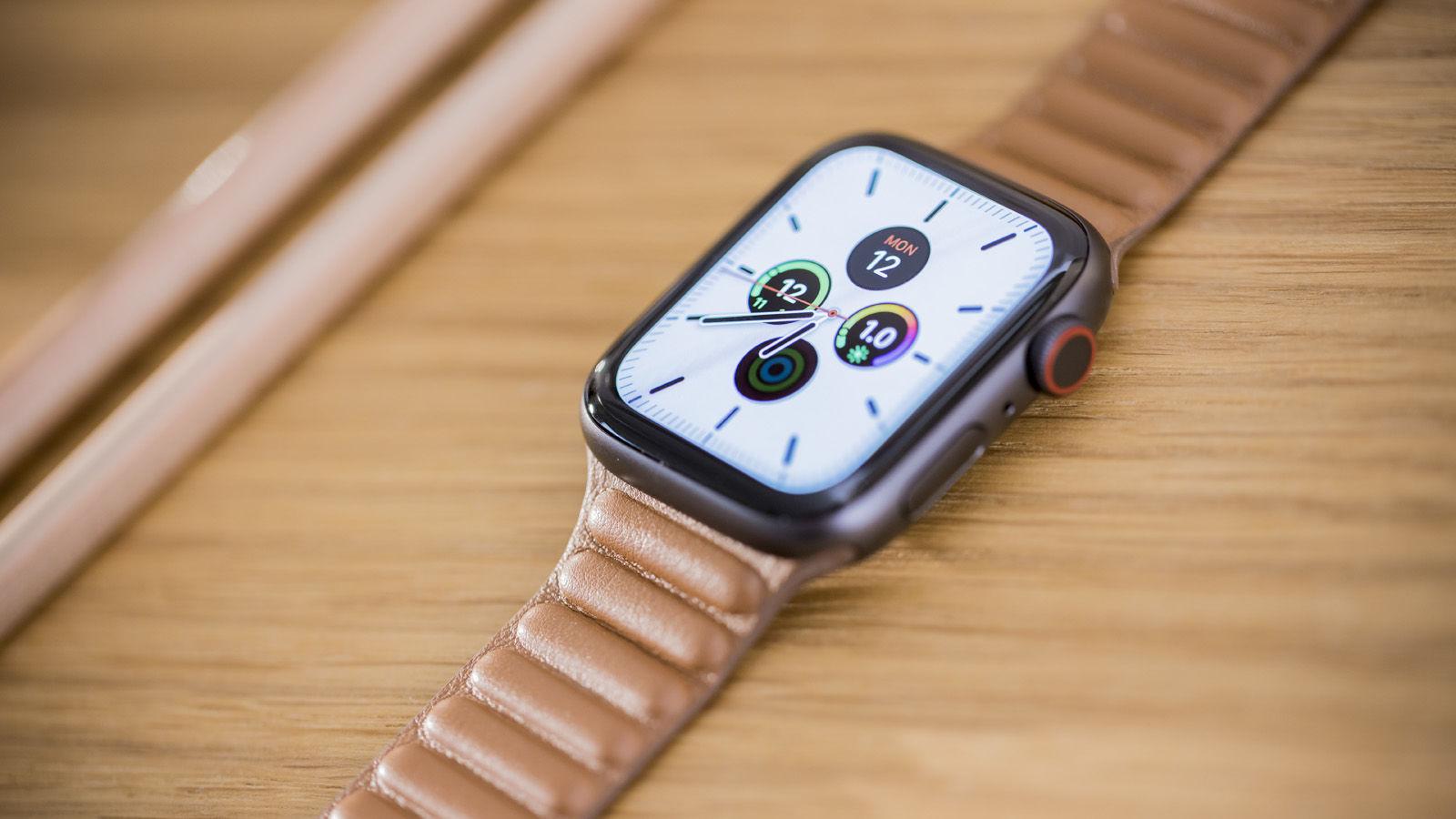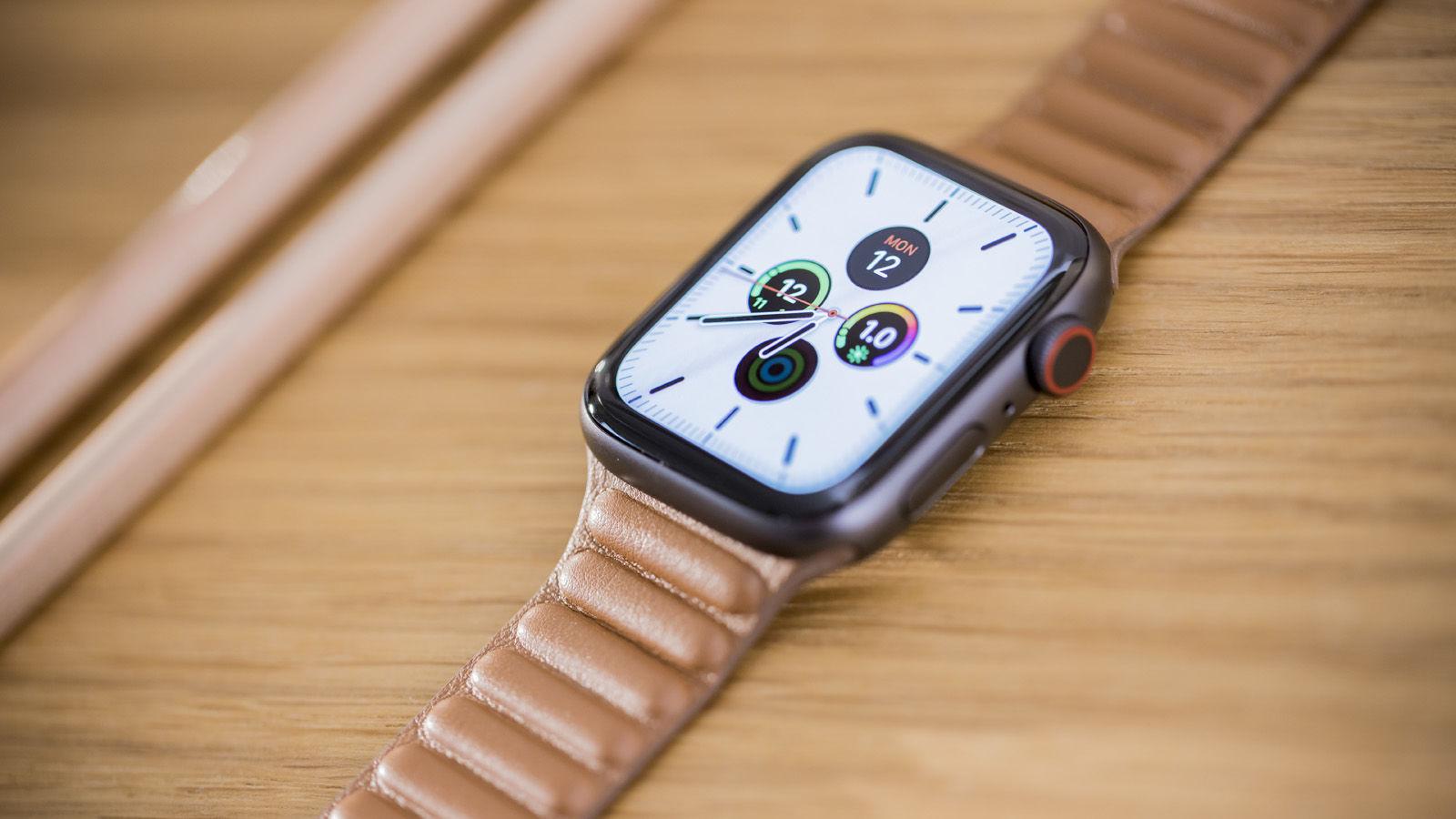 I don't believe this is a big issue – the fact is that if I want to see the time on my watch I am going to move my arm anyway. And it's a lot easier than pulling my iPhone out of my pocket, which is what I'd be doing otherwise.
Another bonus is the fact that the Apple Watch SE offers a decent 32GB storage like the Watch 6. The Watch 3 only offers 8GB.
Software
Apple updates the Apple Watch software every year – in 2020 the company launched watchOS 7. This means that the Apple Watch you buy today will continue to improve over time. For example, older Apple Watches gained the Sleep Tracking feature in the new watchOS.
There are many parallels between watchOS and iOS and many of the same apps are available for the Apple Watch – including third party apps that complement their iPhone counterpart. You can receive the same sorts of notifications on your Watch as you may already be getting on your iPhone. If you are concerned that this means you will be bombarded fear not: there are tweaks you can make so that you will just be alerted to what you want to know.
The fact that the Apple Watch complements the iPhone software so well is one reason why if you are an iPhone user there really isn't a good reason to get a different watch.
While you can control the Apple Watch via a combination of presses of the side button, twists of the Digital Crown and presses on the screen, you can also quickly get the Watch to perform various actions by asking Siri. Siri, like the Apple Watch software, has improved over the years. It's very intuitive to use – just press the Digital Crown to activate Siri, trigger it by saying "Hey Siri", or chose the Raise to speak option to have Siri trigger when you raise your Watch.
With Siri you can do everything from setting a timer, to sending an email, reading a message, or taking a call, without pressing anything.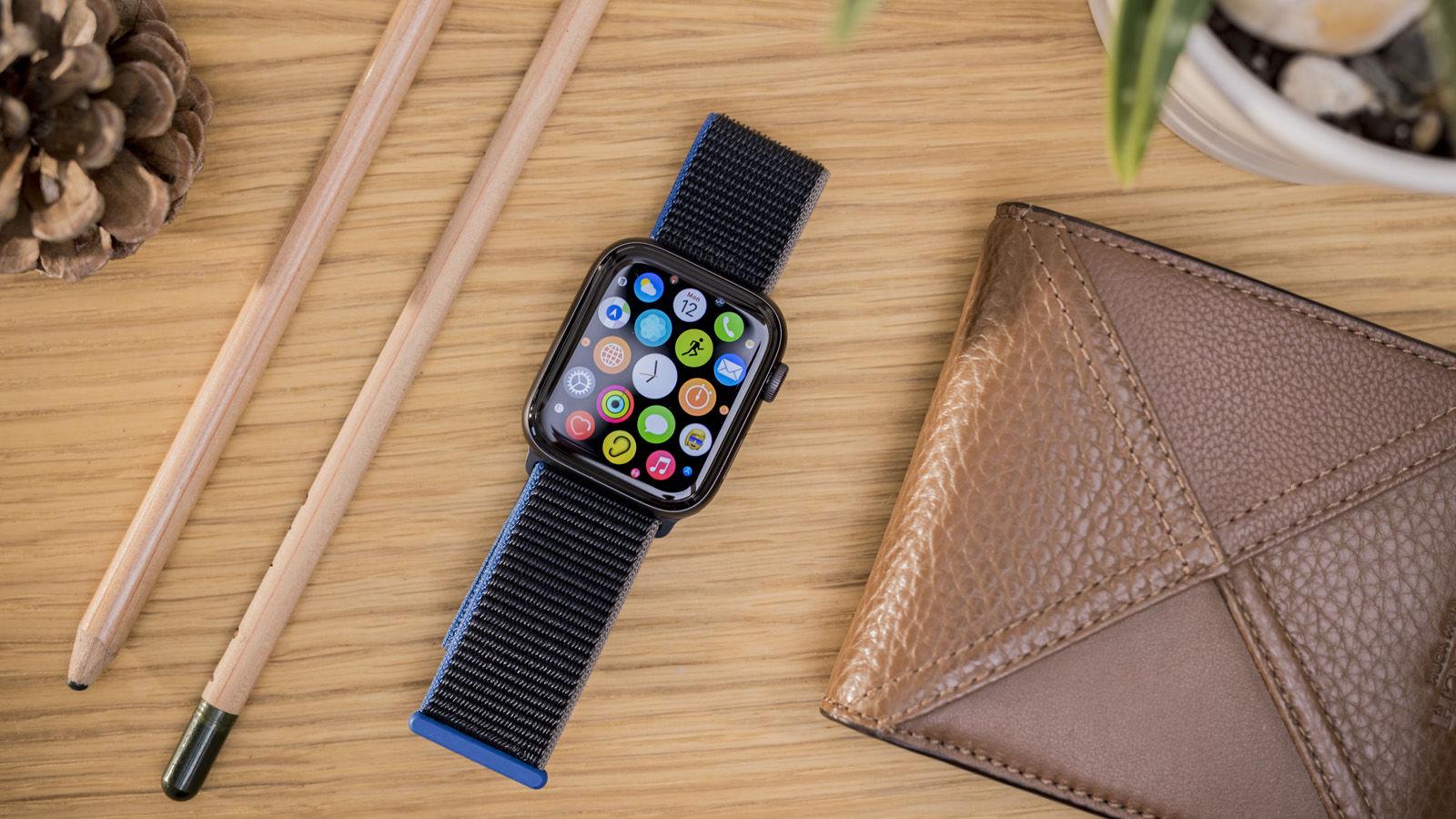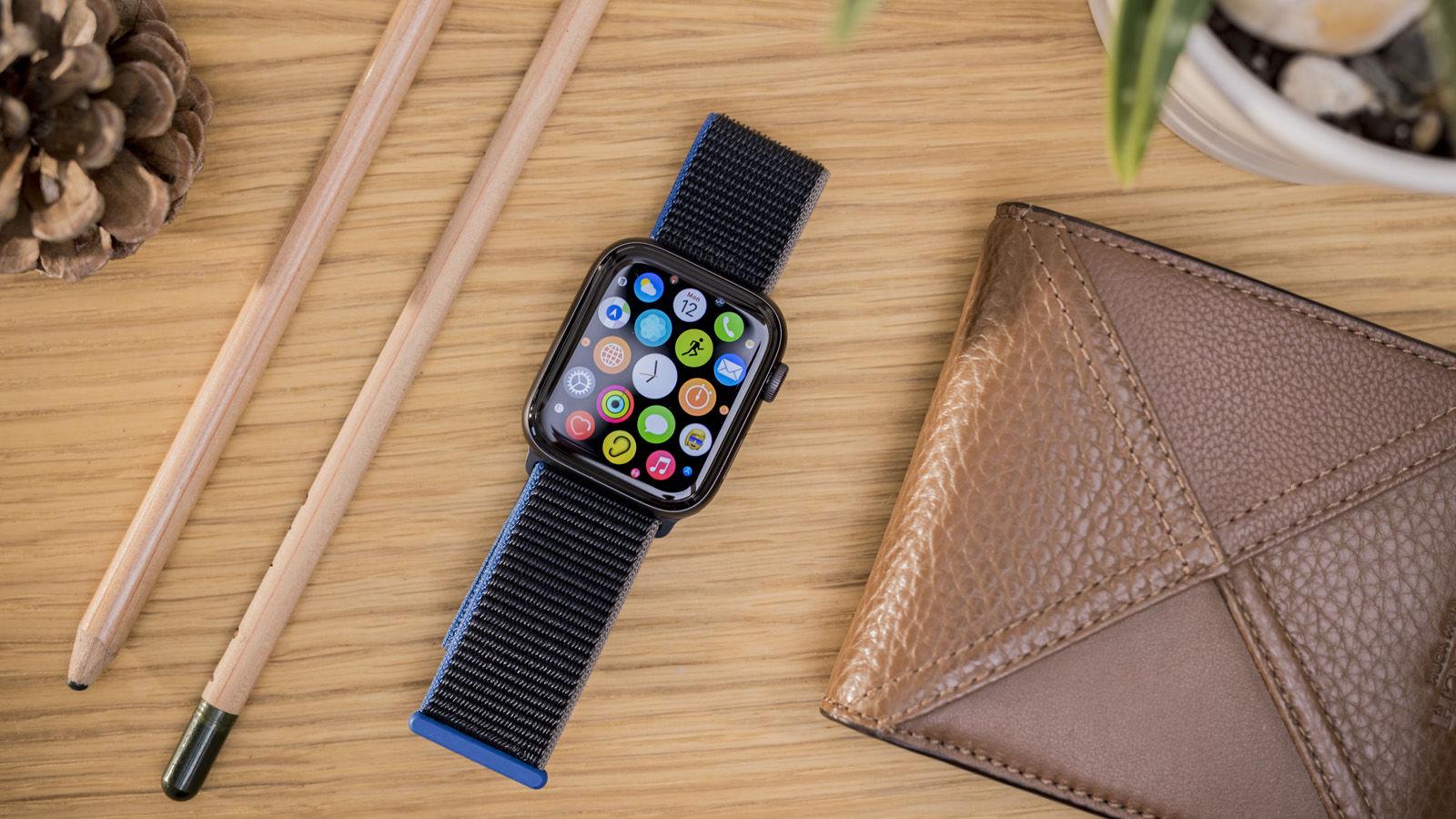 Price
Now that you know what the Apple Watch does you'll be wanting to find out how much it costs. There are three Apple Watches currently on sale: the Apple Watch 6, the Apple Watch SE and the Apple Watch 3. In terms of price the Watch SE sits in the middle, starting at £269/$279.
Price is actually one of the most complicated and confusing parts of your buying decision when choosing a new Apple Watch – simply because there are so many choices. If you have chosen to go for the Apple Watch SE at least you are part of the way there.
First you need to choose between a 44mm or 40mm case. The 44mm version costs £30 more – which you might see as a tax on having a bigger wrist. If you have small wrists then the 40mm version may fit you a bit better, but you may prefer the slightly larger screen. The 44mm version doesn't swamp a slim wrist – although it may be a bit too chunky for a child.
The next choice is the strap. This choice will determine the final price. That £269/$279 I mentioned above is the price of a 40mm Apple Watch SE with Solo Loop, Sport Band or Sport Loop. If you chose the 44mm model that price would be £299/$309.
If you are happy to pay a bit more then there's the Braided Solo Loop, Leather Link or Milanese Loop for £319/$329 for the 40mm or £349/$359 for the 44mm models.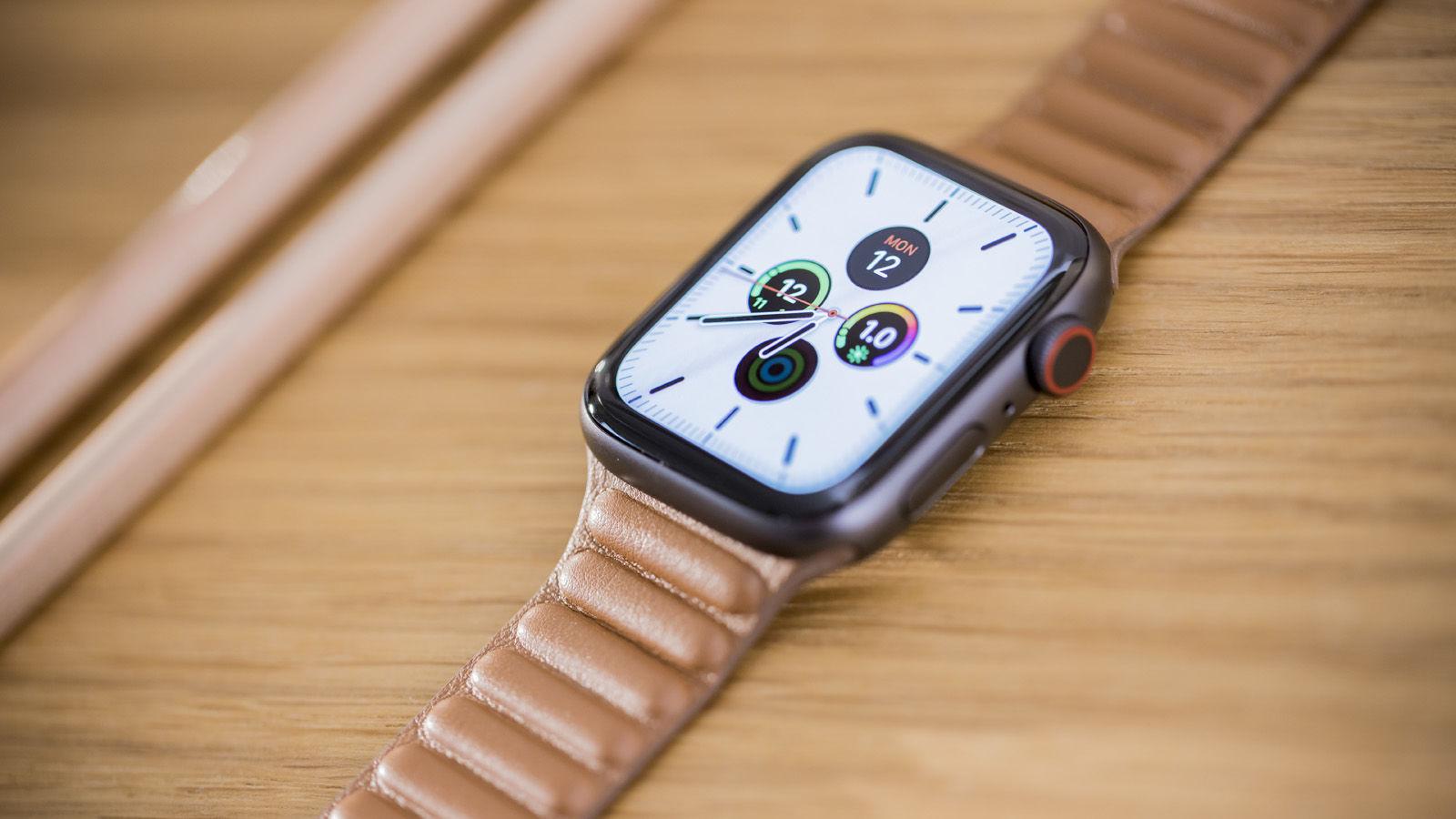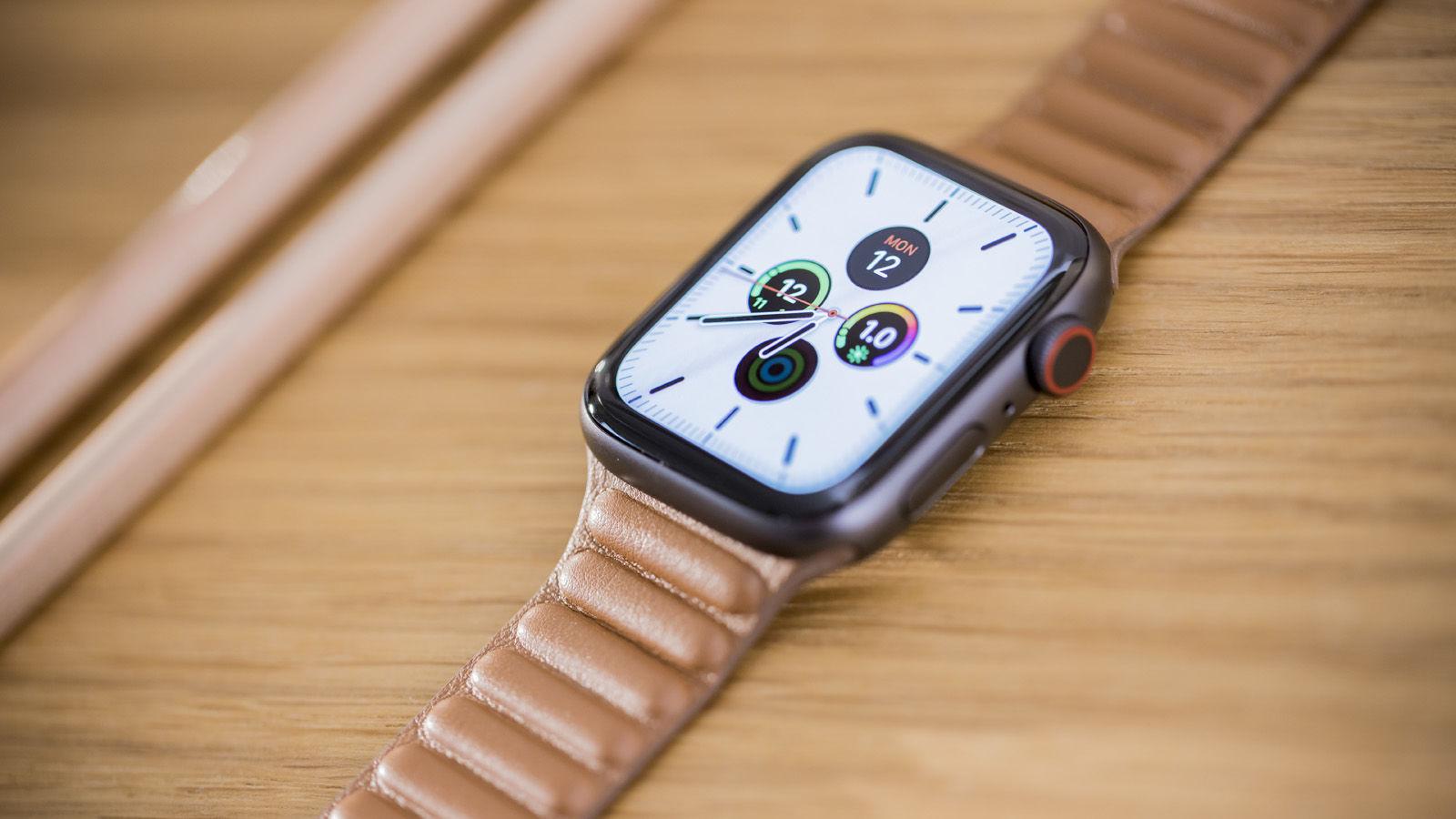 There's the option of the Modern Buckle for the 40mm Watch SE for £369/$499, or the Leather Loop for the 44mm Watch SE costs £349/$479.
That's 16 options without even going through the various strap colour choices. Speaking of which there's also a choice of colour for the Watch SE itself: silver, Space Grey and gold. Your choice of colour won't affect the price of the Watch SE (unlike with the Watch 6 where the choice of aluminium, stainless steal or Titanium will push up the price). The Watch SE is only available in aluminium.
Having decided on your case and strap you need to decide whether to get a watch with or without cellular. A cellular capable watch can be used to send messages, receive calls, and perform other functions when you are away from your iPhone (handy if you are out on a run or at the gym).
Note that a cellular Apple Watch SE doesn't just cost £50/$50 more than the non-cellular version – you have to get a data plan to be able to take advantage of the features. I honestly don't think that it's worth getting cellular, but maybe if I was were a regular in a gym or if I was a jogger then maybe I would see the point. You don't need cellular on your Apple Watch to do things like send and receive texts and make phone calls if your iPhone is nearby or if you are on the same WiFi network as your iPhone. If you you want to be able to leave your iPhone at home or in your locker then by all means get cellular.
If you think that £269/$279 is too much to spend on a Watch Apple does still sell the Apple Watch Series 3 for £199/$199, so you could save yourself £70/$80. We'd recommend spending the extra on the newer model though.
Verdict
The Apple Watch has a lot to offer. Sure it lacks the blood oxygen measurement and ECG abilities of the Apple Watch 6, but those probably only matter to you if you have a condition that requires monitoring. The only other thing that the Watch SE doesn't offer that you might miss is the always on screen but we don't think this is a dealbreaker because it's not as if the screen doesn't spring into life the moment I move my arm to look at it.
I recommend the Apple Watch SE – it's just as good if not better than nearly every Apple Watch that came before it, and almost as good as the Watch 6. The lower price is attractive – and there is such a small enough difference between its price and a big enough leap in features to make buying the Watch SE rather than the Watch 3 a sensible choice.
You may also be interested top read our Reasons why the Apple Watch SE is a good buy.
Still unsure which watch is right for you? Read: Apple Watch SE vs Series 6.