When is the next Apple Event?
Wondering when Apple will hold its next keynote event to reveal new products? The next Apple event will take place on Tuesday 10 November when the first Silicon Mac is expected to make it's debut. We also expect to see the release of macOS Big Sur and more. Then the next event isn't anticipated until March 2021 – read on to find out more.
When is Apple's next event?
The next Apple event is expected to take place on Tuesday 10 November.
The event will kick off at 10am in San Francisco. That translates into the following times around the world:
UK: 10 November at 6pm (GMT)
Europe: 10 November at 7pm (CET)
US: 10 November at 9am (AKDT), 10am (PDT), 11am (MDT), noon (CDT), 1pm (EDT)
Canada: 10 November at 10am (PDT), 11am (MDT), noon (CDT), 1pm (EDT), 2pm (ADT)
India: 10 November at 10.30pm (IST)
Australia: 11 November at 1am (AWST), 2.30am (ACST), 3am (AEST)
The announcements will most likely last around 1 hours. The first bit – probably between 5 and 15 minutes – will be preliminary chat, sales figures, promotional videos and so on. Then they'll get into the serious product announcements.
You will find all the information about how to watch the Apple Event here.
It is likely that the event will take the form of a broadcast from Apple Park, as has been Apple's custom in 2020. There will not be a live audience, instead we will all be able to tune in and watch the broadcast.
What will Apple announce at the November event
Apple has promised that it will begin its transition fron Intel processors to Apple-designed processors that use the ARM-architecture before the end of 2020, so the unveiling of the the first Silicon-powered Mac seems likely at the November event.
It seems likely that this event will focus on the Mac and Apple's work transitioning to Silicon from Intel. However we may also see a few other new products detailed below.
One other thing seems sure to put in an appearance – macOS Big Sur, the latest version of macOS, is yet to launch despite being promised back in June, so we expect Apple to launch it in conjunction with, or shortly after, the event.
Below we will examine everything Apple could announce at the event in more detail.
For more information read what to expect at the 10 November Apple Event.
Silcon MacBook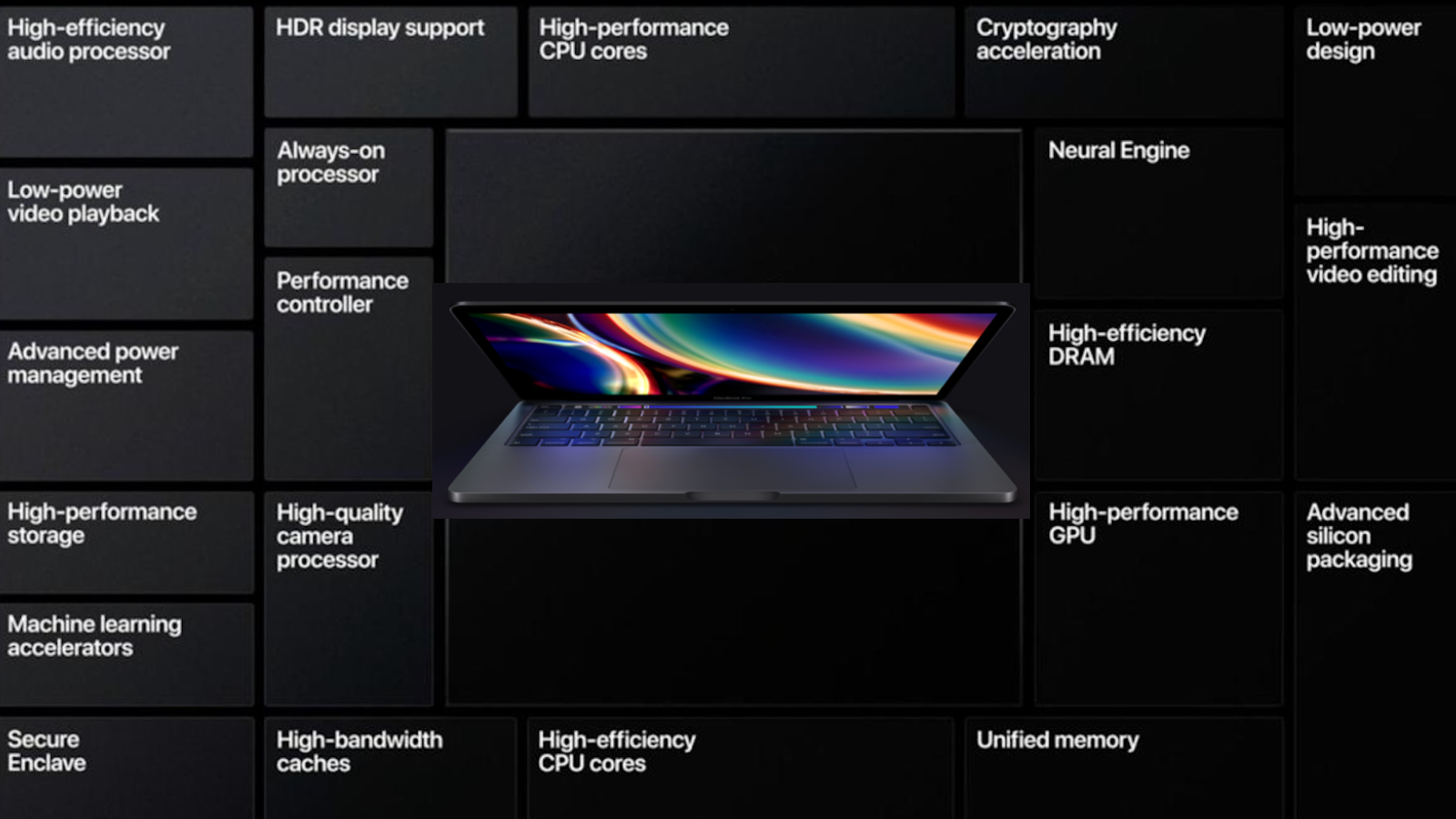 Apple has said that it will launch its first Apple Silicon-powered Mac before the end of 2020. The company has decided to move from Intel processors to its own processors, that will be closely related to the ARM chips used in iPhones and iPads. Apple's calling them Apple Silicon. You can read more about Apple's processor plans here.
As for which Mac will be first up for the Silicon treatment. There are rumours that Apple will reinvent the MacBook (the one that was retired last year) and use that for the first Apple Silicon MacBook.
However, usually accurate Apple analyst Ming Chi Kuo thinks that Apple will launch a new 13in MacBook Pro and a new MacBook Air both with Silicon processors by the end of the year.
It's also possible that the Mac mini could also get the silicon treatment – some Macs showed up in a customs database recently and the list included Mac mini models.
Apple TV
Now that Apple has its TV+ subscription service, how about a smaller, cheaper Apple TV to go with it? If Apple wants to reach the masses with its service, a dongle that will let them stream Apple's new content to their TV sets could be an essential part of the equation.
There are reports that the company is ready to launch updated Apple TV hardware, so maybe we'll see it in November.
We look at the rumours about the new Apple TV here. Plus read about how Apple could improve Apple TV+ which may soon have an extended catalogue of content.
Tag object tracker
Graphical assets discovered in internal betas of iOS 13 strongly suggest that Apple is going to launch some kind of object tracker in the near future. This small disc or sticker will be applicable to keys, wallets and other important items, and will then be trackable in the revamped Find My app (which combines the old Find My iPhone and Find My Friends apps). Surely it will arrive before the end of 2020.
We examine these rumours here: Apple to unveil 'Tag' object tracker
Will Apple hold a Spring 2021 event?
With no spring event in 2020 will Apple hold one in 2021? There are already rumours that it will – in fact leaker Jon Prosser has already pinpointed the date as 16 March 2021.
Okay, how about "One More Thing" ?

After this November ARM Mac event, the next Apple Event (currently a digital event) will happen on Tuesday, March 16, 2021 🗓

Event headliner will be AirPods Studio (B515) https://t.co/UxqQr6je1c pic.twitter.com/oCxVhg3owb

— Jon Prosser (@jon_prosser) October 16, 2020
Prosser expects the lead product for the keynote to be new AirPods, what else are we likely to see?
Apple has made significant announcements at its spring events over the years. In 2015 Apple held an event called 'Spring Forward' on 9 March, where it announced pricing and the launch date for the original Apple Watch and unveiled the 12in MacBook. Then on 21 March 2016, at the 'Let us loop you in' event, we got the iPhone SE, the iPad Pro 9.7 and iOS 9.3.
Spring 2017 was a bit of a disappointment for Apple followers: instead of a full-blown event the company quietly closed down its online store then sent out a press release announcing the launch of the iPad 2017 and the red iPhone 7.
Then in 2018 Apple held an education-focused event on 27 March at a school in Chicago. The company made a series of announcements including a new iPad (with support for Apple Pencil), updates to Pages, Numbers and Keynote, and GarageBand. As well as talking at length about what it can do for teachers and students.
Here's what we expect to see in spring 2021:
AirPods Studio & Lite
Apple is said to be planning to introduce more than one set of headphones.
We've collected the most plausible and interesting rumours about the AirPods Studio here. Apple is also said to be working on cheaper AirPods Lite.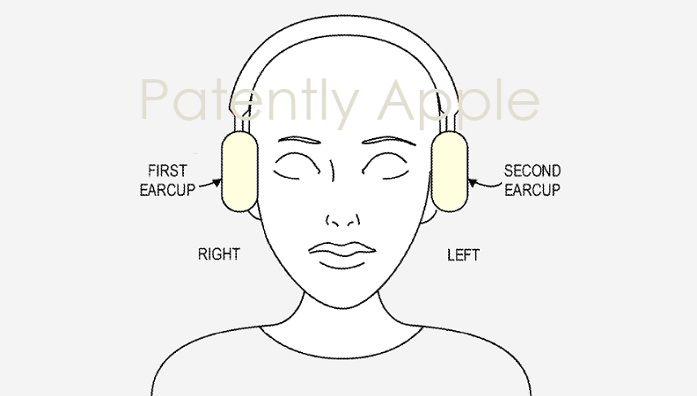 New iMac – with a new design!
The iMac has looked the same for around a decade, change is well overdue and 2020 might be the year we finally see it! Rumours suggest the 21.5in model will get a larfer 24in screen and Face ID is even rumoured.
Here's what we hope to see from the iMac in 2020, and here's why it's time for a redesign!
AirPower
It might surprise you to learn that despite what Apple said about stopping development of its device that could wirelessly charge an iPhone and AirPods at the same time the company has continued to work on the project and is said to be gearing up to launch the AirPower after all!
However, it's possible that this development work related to the MagSafe tech in the new iPhone 12.
Read the latest on the AirPower here.
AR Glasses
Apple's made clear its interest in augmented reality, and we may hear more about Apple's plans to make Apple AR Glasses in March!
The rumours have long suggested we won't see Apple's AR product until 2021 or 2022, hopefully it will be the earlier of the two dates.
When does Apple usually hold events?
Throughout the year there are normally up to four Apple events at which the company unveils its latest products in front of a large crowd.
Apple doesn't require an event to launch new products though. Throughout the Coronavirus pandemic Apple has continued to launch updated Macs, iPhones and iPads.
But Apple does tend to hold events – they are after all a great way to grab everyone's attention and also communicate their messaging effectively.
In a normal year, Apple generally holds a number of events: one in the spring, one in the summer, one in September and one in October. Some years there will be no spring event and other years Apple will skip the October event, like it did in 2019. Obviously 2020 is a little different to usual, but normally we'd expect a line up something like this:
March, or spring (education and creativity themes, often includes iPads)
June (WWDC – mostly software, sometimes high-end/pro hardware)
September (iPhones and Apple Watches)
October (iPads and sometimes consumer-focused Macs)
So we can make some predictions about the other events in 2021…
WWDC 2021
It's a long way away, but what about 2021's WWDC?
Here's what Apple has announced at WWDC in the past:
At WWDC 2020 Apple told us about iOS 14 and macOS 11 Big Sur. It also announced the transition from Intel to its own Apple Silicon processors.
At WWDC 2019 Apple told us about iOS 13 and macOS Catalina. It also unveiled the new Mac Pro and new display.
At WWDC 2018 we learned about iOS 12 and macOS Mojave. There were no hardware updates at that event.
At WWDC 2017 we heard about iOS 11 and macOS 10.13 High Sierra. We also got our first look at the new iMac Pro which was previewed alongside the launch of new iMacs and an updated MacBook Pro and MacBook.
It doesn't take a genius, then, to predict that WWDC 2021 will feature updates to Apple's operating systems (iOS 15, macOS 11.1, tvOS, watchOS, and so on) but it may also include the appearance of other hardware – and we wouldn't be at all surprised to see a number of Apple Silicon Macs.
September/October 2021
Who knows what next autumn could bring, but if you want to pencil in a potential date, if 2021 is a normal year, unlike 2020 you might be able to predict event dates from the following dates.
Apple's previous September events took place on:
2020, Tuesday 15 September
2019, Tuesday 10 September
2018, Wednesday 12 September
2017, Tuesday 12 September
2016, Wednesday 7 September
2015, Wednesday 9 September
2014, Tuesday 9 September
2013, Tuesday 10 September
2012, Wednesday 12 September
The October events of the past have (or haven't) taken place on these dates:
2020, Tuesday 13 October
2019, no October event
2018, Tuesday 30 October
2017, no October event
2016, Thursday 27 October
2015, no October event
2014, Thursday 16 October
2013, Tuesday 22 October
2012, Tuesday 23 October
2011, Tuesday 4 October