Best iPad Air (2020) Cases
Apple announced its 4th-gen iPad Air at its "Time Flies" event held 15 September. After over a month, the Air finally went on sale on 23 October with a starting price of £579/$599 (here's where to buy one at the best price)
Apple's latest tablet brings with it a few significant changes, including a stronger performance –thanks to the new A14 Bionic chip – better cameras, Touch ID, and audio upgrades.
The Air (2020) also scales up on the display with a new 10.9in screen – which means you should be able to fit iPad Pro 11 cases on the AIr 4 if you have a spare one lying around (though we have a separate round-up for Pro 11 cases).
Without further ado, here are the best cases available for the new iPad Air (2020).
Apple Smart Folio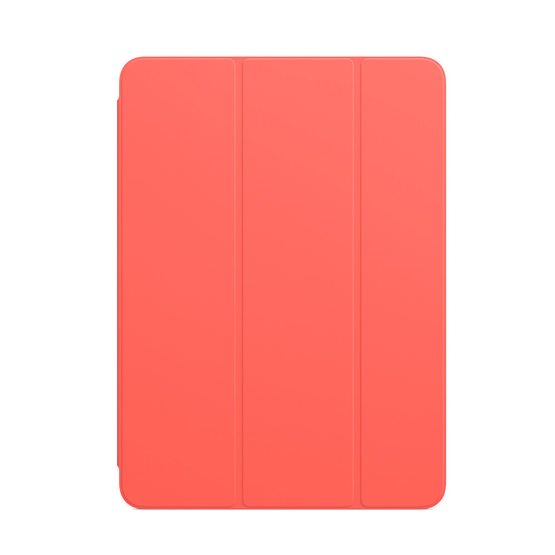 You can't go wrong if you opt for a case made by Apple for an Apple device. The smart folio protects both the front and back of your precious iPad Air, with a front cover that also folds into a stand when you want to enjoy a bit of hands-free viewing.
If you're wondering why it's "smart" (no, Siri won't open it for you), it's because the case automatically puts your tablet to sleep and wakes it up upon closing and opening.
It's available directly from Apple and also from Amazon for £79/US$79/AUD$119. Admittedly, it's pricey for a fairly simple case but if you're an Apple purist we'd be remiss to exclude it.
There are cheaper options however, like the one below…
ProCase – Best budget folio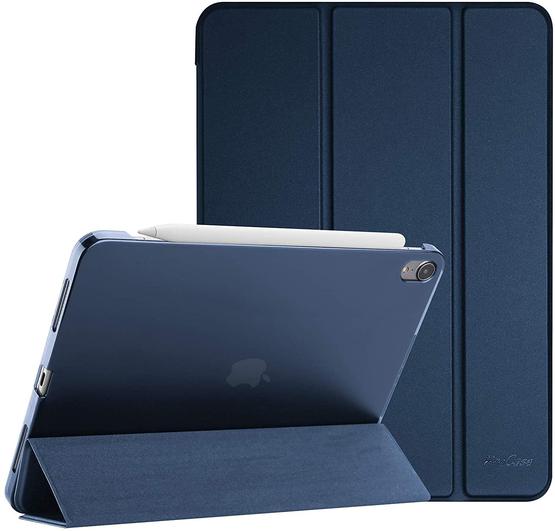 ProCase offers affordable protection for a range of devices, which now includes the new iPad Air 4.
The case, much like Apple's, allows auto-wake and sleep on opening or closing the cover – but also lets you dock the Apple Pencil 2 for wireless charging without having to remove the cover.
Pick it up from Amazon for £11.99/US$13.99.
Otterbox Defender – Best premium rugged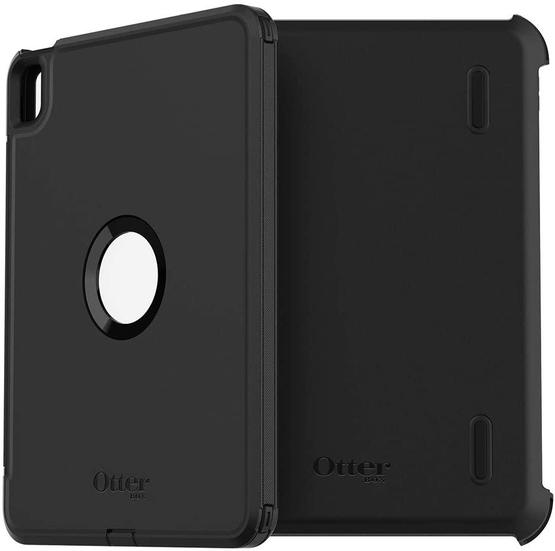 If you live dangerously – or just accident-prone – you may want to pick up a more rugged case. Otterbox remains one of the best brands out there when it comes to trusty cases with reliable drop protection.
The thoroughly-tested Otterbox Defender offers three layers of protection which includes a built-in screen protector and a back cover that converts into a stand.
We'll admit: it's not the prettiest case, but it will save your beloved iPad Air 4 from serious damage.
Pick it up directly from Otterbox or from Amazon for £79.99/$89.95/AUD$129.95.
UAG Metropolis – Best value rugged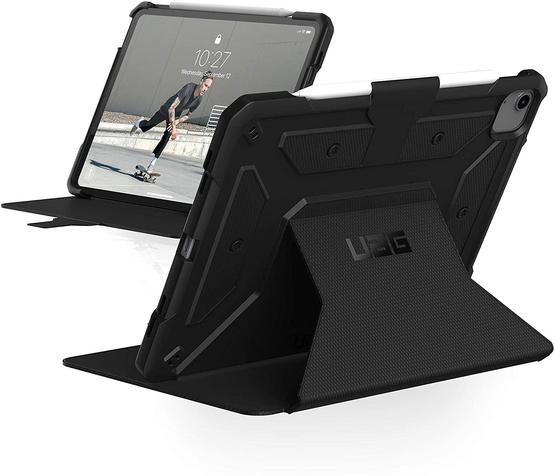 If you want rugged protection but don't want to pay another £79 (understandably), here's a more affordable option that's equally reliable.
The water-resistant Metropolis offers military-grade protection that survives drops of 4 feet up to 26 times. It also supports a smart sleep-wake function and Apple Pencil 2 charging.
Pick it up from Amazon for £44.99/US$59.95.
Woolnut – Best Premium Leather Sleeve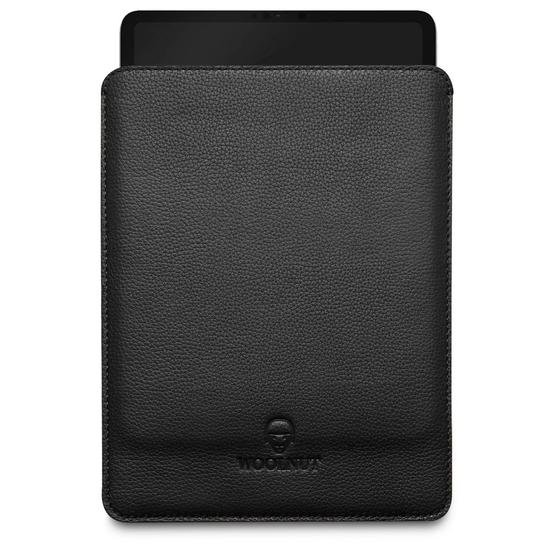 If you don't really fancy caging up the gorgeous Air 4 in brutish plastic, but prefer to pop into a stylish sleeve, you can't go wrong with the Woolnut leather case.
It's made of Scandinavian leather and a 100% wool interior lining, making it the perfect companion for scuff-free toting in your bag.
It is on the pricey side at €84.00 (around £76.64/US$98.44) but if it's the lux life you're after, who's to blame you?
Avaialable from Woolnut and from Amazon.
Inateck Felt Sleeve – Best budget sleeve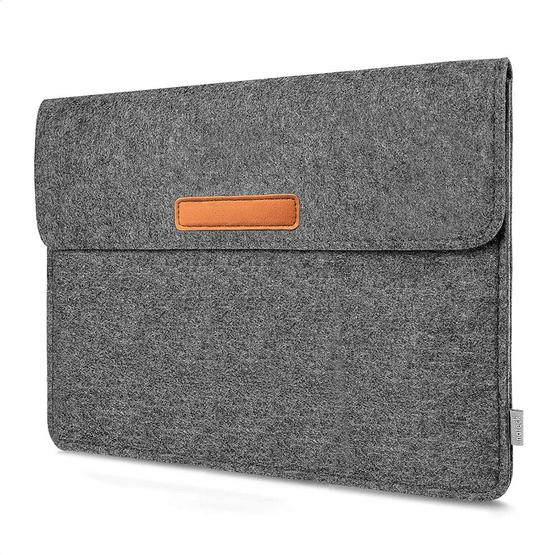 If a £70-plus case makes you roll your eyes when you've already spent a small fortune on the iPad Air 4 itself, it's alright. We got you.
Inateck's felt sleeve is a great alternative to Woolnut's. No: you don't get fancy Nordic leather but you do get a soft fleece lining and additional pockets to stow away your phone or business cards – all for £10.99. In the US, there's a similar case (though slightly larger) for US$12.99.