Apple Watch Series 4 vs Series 2
The Apple Watch Series 4 was announced on 12 Sept 2018 and went on sale on 21 Sept. But how does it compare to previous editions of Apple's wearable?
We've previously looked at the differences between the Series 4 and 3, but in this article the new kid on the block goes head to head with the Series 2, for many of us a high point of the series. We compare design, features, specs and value for money.
Should Series 2 owners upgrade to the Series 4? We're going to help you decide.
Price & Availability
The Apple Watch Series 4 starts at £399/$399 with GPS, or £499/$499 with cellular. You can pre-order from Apple's website now, and pre-ordered units will ship on 21 Sept.
Here's the full price list:
| | | | | | | |
| --- | --- | --- | --- | --- | --- | --- |
| Material | Strap | 40mm, GPS | 44mm, GPS | 40mm, cellular | 44mm, cellular | Buy link |
| Aluminium | Sport Band | £399/$399 | £429/$429 | £499/$499 | £529/$529 | Apple Store |
| Aluminium | Sport Loop | £399/$399 | £429/$429 | £499/$499 | £529/$529 | Apple Store |
| Aluminium | Nike Sport Band | £399/$399 | £429/$429 | £499/$499 | £529/$529 | Apple Store |
| Aluminium | Nike Sport Loop | £399/$399 | £429/$429 | £499/$499 | £529/$529 | Apple Store |
| Steel | Sport Band | n/a | n/a | £699/$699 | £749/$749 | Apple Store |
| Steel | Sport Loop | n/a | n/a | £699/$699 | £749/$749 | Apple Store |
| Steel | Milanese Loop | n/a | n/a | £799/$799 | £849/$849 | Apple Store |
| Steel | Hermes Leather Single | n/a | n/a | £1,249/$1,249 | £1,299/$1,299 | Apple Store |
| Steel | Hermes Leather Double | n/a | n/a | £1,399/$1,399 | n/a | Apple Store |
| Steel | Hermes Leather Rallye | n/a | n/a | n/a | £1,399/$1,399 | Apple Store |
| Steel | Hermes Leather Deployment Buckle | n/a | n/a | n/a | £1,499/$1,499 | Apple Store |
The Series 2 was a little cheaper, starting at £369/$369. However, it's no longer sold by Apple. It was discontinue in September 2017 after only a year on sale, so you may struggle even to find units on third-party reseller sites, although eBay is always a possibility.
It's always disappointing when a product gets more expensive for a new generation – Apple historically has been quite keen to pitch each device at the same price its predecessor cost a year before. But considering the improvements in the Series 4 we think this small increase is more than justified.
Design & Build
Apple kept the same design for three generations, and the Series 2 looks the same as the original model before it and the Series 3 after. But things changed a fair bit when the Series 4 came along.
Most straightforwardly, the Series 4 is slightly taller and wider than the earlier models: it's now sold in 40mm and 44mm sizes rather than 38mm and 42mm. Note that this measurement refers to the height of the case. But it's also flatter, and Apple says each Series 4 will have a lower volume (and, we would imagine, weight) than the equivalent Series 3 or earlier.
The Series 4 has far smaller bezels: the screen goes virtually to the edge of the chassis, and indeed curves at the corners to more closely fit the device's contours. This, combined with the slightly larger body, enables Apple to offer screens that are more than 30 percent bigger than on the Series 3 and earlier.
Here's what the Series 2 looks like: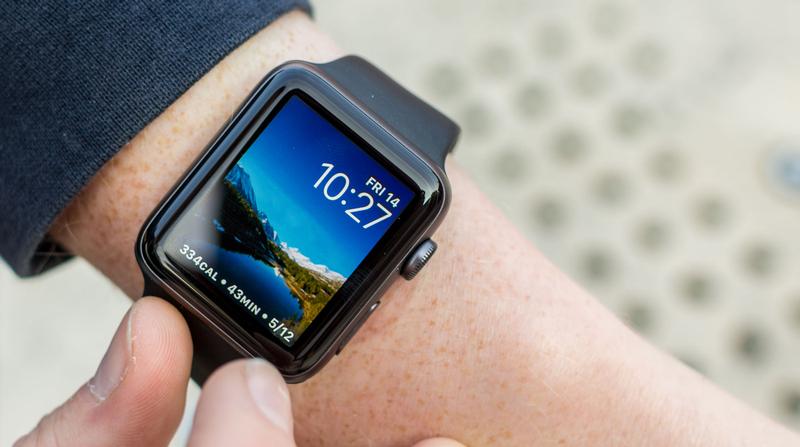 And now here's the Series 4: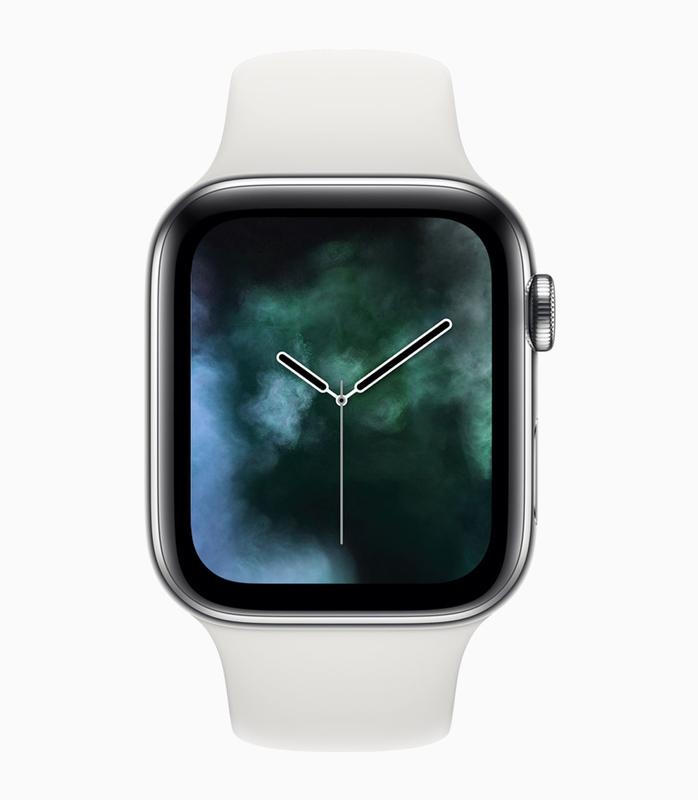 The Digital Crown has been redesigned for the Series 4 and now provides haptic click feedback for more accurate scrolling. The newer model also gets a black ceramic back (which allows radio waves to penetrate in order to improve cellular reception), and a repositioned microphone and upgraded speaker, which Apple says provides better call quality and 50 percent more sound volume.
Colour options
The Series 4 gets a new gold stainless steel finish. It's available in the following material/colour combinations:
Silver aluminium
Gold aluminium
Space Grey aluminium
Stainless steel
Space Black stainless steel
Gold stainless steel
The Series 2 didn't have that gold steel option, but it did have a (far more expensive) ceramic Edition version, which is no longer offered. Also see our round up of the best Apple Watch straps for all Series.
Specs & Features
Speed
Let's start with the processor chip. The Series 2 had the S2 chip, which was good for its day; the latest Apple Watch, however, gets the S4 which is obviously two generations more advanced and should be a lot faster (Apple claims it's twice as fast as the S3, so it ought to leave the S2 in the dust).
Now, it's always debatable how useful it is when companies compare the speed of two processors in theoretical terms. Will it make much difference?
In this case, yes it will.
Apple Watches tend to get slower with time, and the Series 2 has got noticeably more sluggish in the past year or so. The Series 4 will find it much easier to run the more demanding apps and watchOS updates that have been released since 2016, and is more future-proofed too. From S2 to S4 is a significant step up in processing power.
Cellular connectivity
Another big step forward: this was the headline feature of the Series 3 launch, but because we're skipping forward two generations in a single bound it's just one more on the list of upgrades.
Whereas the Series 2 requires Wi-Fi or a cellular piggyback from its companion iPhone for online updates, the Series 3 and 4 have the option of their own cellular connection. These are truly independent devices, which can be taken on a run, for instance, and carry on streaming Apple Music or picking up iMessages without you having to bring an iPhone along for the ride.
Now, a couple of words of caution.
Firstly, getting cellular costs extra at point of sale (it's an extra £100/$100), then also costs more over the life of the device because you'll have to pay a small additional fee on your mobile data deal. And secondly, think carefully about whether you really need it: we say "for instance" above, but Apple Music while running is overwhelmingly the most convincing use case. In most others you could probably manage without cellular, or with an iPhone.
But it's great to have the option, and some people will find it indispensable.
Fall detection
A completely new feature for the Series 4 is the ability to detect when you've had a fall. If it thinks you're badly hurt (ie you don't move very much afterwards) it will call the emergency services and send your location to your SOS contact. Here's how to use fall detection on an Apple Watch.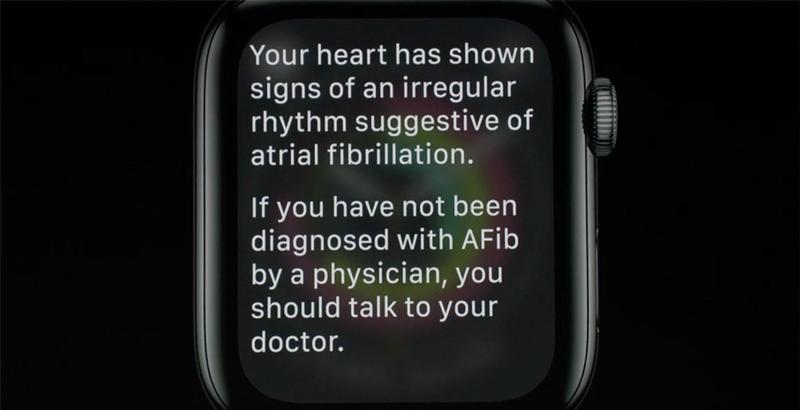 Heart monitoring
The Series 2 has a heart rate monitor, but heart monitoring is greatly expanded in the Series 4.
Most straightforwardly, it now looks out for lower heart rates as well as elevated ones, as well as irregular heart rhythms – a warning sign of atrial fibrillation.
Most interestingly, though, you can get an ECG reading by touching a fingertip to the Crown. By taking readings whenever unusual heart activity occurs rather than hoping it appears under the doctor's gaze, watch owners should be more likely to get an early, accurate diagnosis.
Verdict
We've covered only the most significant differences in the above comparison – we didn't even have time, for example, to mention the cool new dynamic watch faces available for the Series 4's larger screen. But hopefully you get the idea.
The newer model is slimmer and a lot faster, has a bigger screen and the option of cellular, and offers some major new health features. Call quality and audio volume are improved, and the Digital Crown should be easier to use.
There's a major step up from the Series 2 to the Series 4, and much as it pains us to admit it – the Series 2 was a huge favourite of ours, earning a five-star review – the time has come to make the upgrade.