iPhone 8 latest rumours: release date, UK price, features and specs
The iPhone 8 rumour mill is heating up. It's been variously suggested that the late-2017 iPhone will feature wireless charging, augmented reality and no physical buttons at all; some sources even think the curvy 'teardrop' design of the next model will make it closely resemble the original iPhone.
In this article, we round up all the rumours about the iPhone 8: its UK release date and onsale date (a leaked internal memo points to an announcement on or close to 17 September), UK price, tech specifications and new features, including 'confirmation' from infamous leaker @OnLeaks about the design of the smartphone. We also cover leaked photos and videos, and designers' concept illustrations.
For advice on the current iPhone range, read our iPhone buying guide and best cheap iPhone deals UK. Or, if you'd like to look even further into the future, read iPhone 9 and beyond: From graphene to motion charging. We also look at new iPhone rumours here: iPhone 7s rumours.
Release date
The iPhone 8 is expected to be released in September 2017, just as the iPhone 7 and iPhone 7 Plus came out in September 2016, and a recent leak suggests a launch on or close to 17 September.
Multiple sources had previous suggested delays, which we'll discuss.
Internal memo hints at 17 September launch
An internal company memo, instructing AppleCare staff when they can and can't take holidays, has been leaked – and gives strong hints about the iPhone 8 launch date, or at least its launch window.
The memo, posted by Benjamin Geskin, names 'black out days', when staff must be present, between 17 September and 4 November. This suggests that the launch announcement will come on or very close to 17 September, and that the following eight weeks represent the product's highest-demand period, when staff will be most urgently needed in the office.
Benjamin Geskin

@VenyaGeskin1

AppleCare Advisors & Leaders received an email.

So the September the 17th seems very very likely to be keynote day.

4040 Retweets

126126 likes
Twitter Ads info and privacy
"Black Out Days are days in which we expect call volume to be at the highest, and we need all hands on deck," reads the memo. "Advisors and Leaders will be restricted from requesting days off for Paid Time Off (PTO) and Unpaid Time Off… Absences are unacceptable."
As a worried member of the Macworld team pointed out, 17 September is a Sunday, and it would be extremely unusual for an iPhone to be announced on a weekend. So our suspicion is that the iPhone 8 will actually be unveiled in the week of 18-25 September.
One other caveat: the memo adds that "these dates are subject to change", so things may not be set in stone. But we'd be surprised if the plans weren't reasonably firm at this point.
Whatever the date, we can't wait to see the recently announced iOS 11 on the iPhone 8. Here's a mockup of what that could look like. Tasty.
Delays until October, November… or even 2018
September is looking a good bet, then. But not everyone thinks Apple's plans are proceeding smoothly. Multiple sources had previously been suggesting that Apple's iPhone 8 may be delayed until November, or even 2018… and it's still possible that we'll get the announcement in September as discussed above, but that one or more of the handsets won't become available for months afterwards.
According to Loup Ventures analysts, Finisar, a company said to be providing lasers that are used for AR depth mapping in the iPhone 8, has revealed that a company (thought to be Apple) is purchasing units in the tens of millions of laser units from it and the final product will ship in October 2017.
In a research note, Deutsche Bank analysts state that "key component shortages and technical challenges could delay the release of a high-end iPhone 8 device this fall," according to a Business Insider report.
While IHS Markit analyst Brian Huh claims Samsung is having trouble meeting demand for the OLED displays ordered by Apple – BGR suggests the delay is because the display will incorporate the home button and Touch ID.
Digitimes has predicted that "production for the new OLED iPhone is unlikely to start until September due to the redesigned fingerprint ID solution", and KGI Securities analyst Ming-Chi Kuo has stated that the expected new 3D camera system will cause delays: "Unless production of the OLED iPhone (expected to begin in September) gets pushed back, there is virtually no time to make changes to the 3D camera system." (Both via Business Insider.)
ST Microelectronics, the company tipped to make this component for Apple, are – according to SlashGear's sources – struggling to hit volume targets and have requested additional time, although it's unclear at this point if the reported "small fire" at ST Microelectronics' manufacturing plant is a factor in all this.
Content continues below
So basically, putting Touch ID under the screen is really hard and it might cause Apple an unwanted delay.
What will the next iPhone be called?
The big question is whether the company will skip the iPhone 7s generation this time around and move straight to the iPhone 8 and iPhone 8 Plus – or if Apple will release an iPhone 8 alongside the iPhone 7s and 7s Plus, with the iPhone 8 getting the flagship features.
This would be a break from the norm. Apple releases a full-version iPhone update every other year – such as iPhone 4, iPhone 5, iPhone 6 – and a more limited 'S' update in between – iPhone 4s, iPhone 5s and 5c, iPhone 6s. So, based on previous behaviour, we ought to get an iPhone 7s and an iPhone 7s Plus in September. But it's possible that Apple won't continue the S strategy for much longer.
The 'tick-tock' system is a risky policy. When the average user hears that the new iPhone hasn't even been considered worthy of a full version number upgrade, they'll be put off from spending money on it. Not to mention that an S update is more confusing for buyers.
iPhone 8
In October 2016 a little extra weight was added to the 'iPhone 8 in 2017' theory. According to Business Insider, an Apple employee in Israel who solders components spoke to them about the next iPhone and referred to it as the iPhone 8 "unprompted in our conversation".
Making predictions about the upcoming performance of Apple stock, analysts at Credit Suisse forecast that the iPhone 8, to be released on the iPhone's 10-year anniversary in 2017, will skip the 'S' generation in recognition of its major updates.
iPhone X
Here's a leftfield prediction: Apple may not call its late-2017 smartphone the iPhone 7s or the iPhone 8, but the iPhone X.
Timothy Arcuri, an analyst at Cowen and Company, has sent out a research note to clients predicting that the late-2017 iPhone update will be branded as iPhone X – X in this case evidently signifying the Roman numeral for 10, since the iPhone is celebrating its 10th birthday in 2017.
iPhone Edition
Mac Otakara is predicting that the late-2017 iPhone will be called 'iPhone Edition'. This would echo the branding of the most expensive model of Apple Watch, and thus impart a certain premium feel.
No more numbers
Finally, Forbes reckons Apple is going to stop using version numbers altogether, simply calling its next smartphone 'iPhone', with an iPhone SE, iPhone Plus and iPhone Pro alongside.
Macworld poll: What do you think Apple will call its next iPhone?
iPhone 8 design
The year 2017 (June the 29th, to be precise) marks the 10th anniversary of the release of the iPhone, and some suggest that Apple will want to come up with a real blockbuster of a redesign to celebrate.
Noted tech blogger Robert Scoble has posted an exhaustive list of predictions for this year's iPhone, and he expects big things. "It's the 10th anniversary of the iPhone," he writes. "It's the first product introduction in Apple's new amazing headquarters. It's a big f**king deal and will change this industry deeply." (Those are Scoble's asterisks.)
Design-wise, he expects that the iPhone 8 "will be, I am told, a clear piece of glass (er, Gorilla Glass sandwich with other polycarbonates for being pretty shatter-resistant if dropped) with a next-generation OLED screen (I have several sources confirming this)."
A June 2017 leak of supposed iPhone 8 components back this claim up. As you can see, that's a massive screen, with no physical home button in sight.
There is also an image of a screen protector doing the rounds that shows a Home Button-free design.
And if you're yet to be convinced that this is the finalised design of the iPhone 8, you need look no further than infamous leaker @OnLeaks Twitter account. More specifically, a tweet posted on Friday 23 June 2017 shows what appears to be the next-generation iPhone 8, which can be seen below.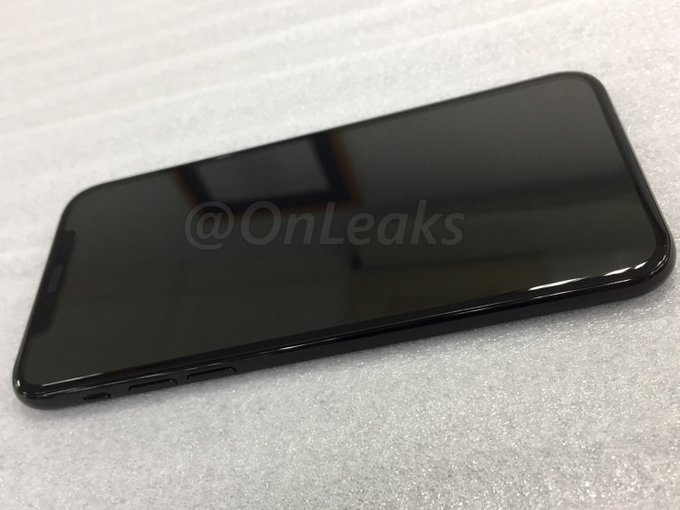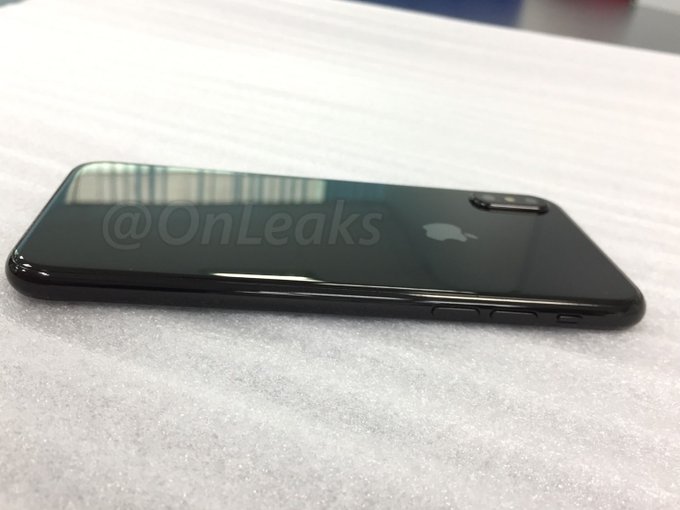 OnLeaks

✔@OnLeaks

721721 Retweets

1,0741,074 likes
Twitter Ads info and privacy
@OnLeaks has an incredible track record when it comes to smartphone leaks and although it's not exactly Tim Cook confirming the design, it's essentially the next best thing.
Edge-to-edge screen
Leaks like this suggest that the iPhone 8 will have an edge-to-edge screen. Here's a render with measurements:
View image on Twitter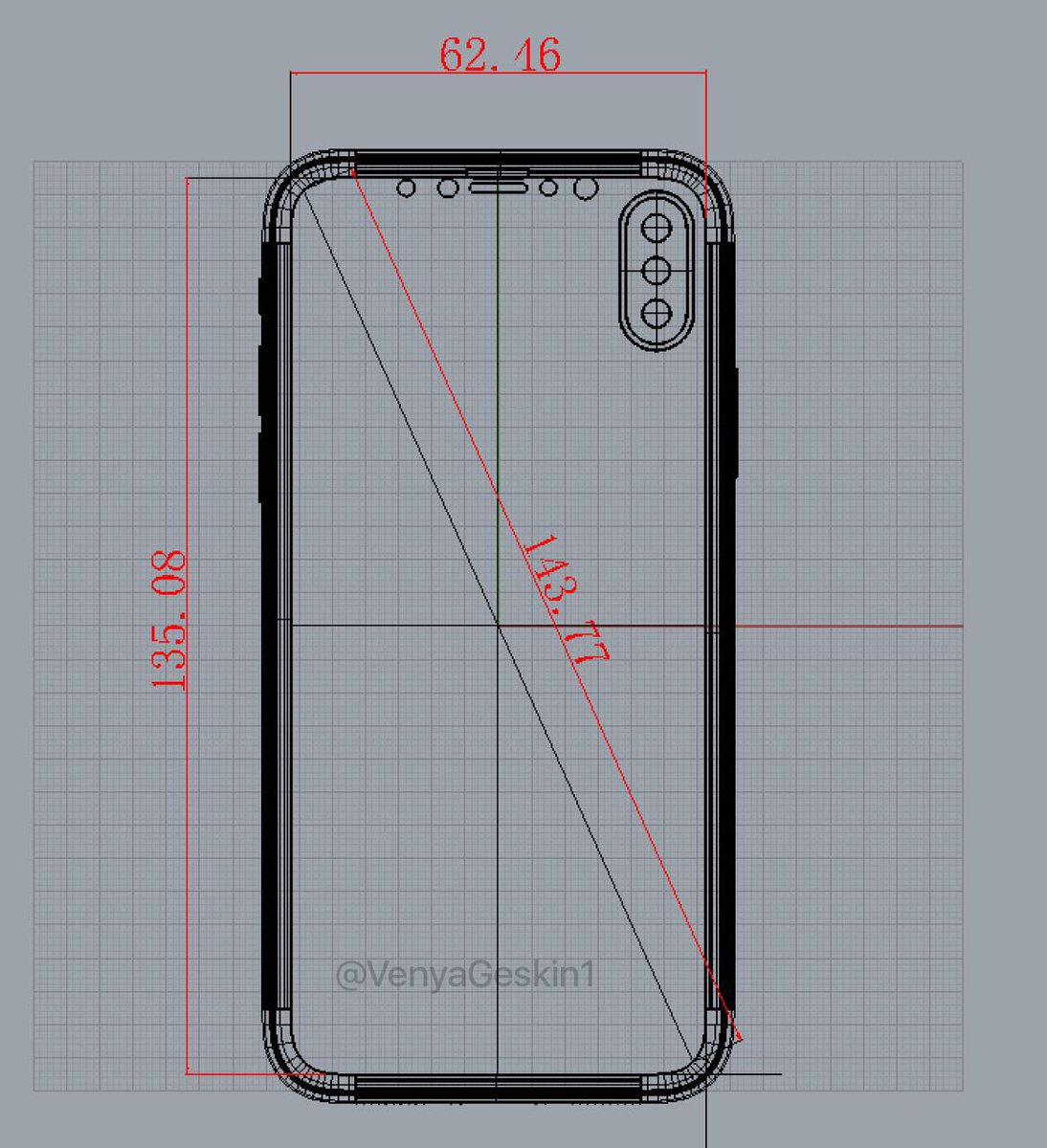 Benjamin Geskin

@VenyaGeskin1

#iPhone8 Display Size

(5.66-inch with rounded corners, full 5.8 approximately)

5959 Retweets

187187 likes
Twitter Ads info and privacy
For lots more iPhone 8 leaked images, click here.
Apple has also been awarded a patent that covers the embedding of light sensors within the layers of a display, leading to speculation that the firm intends to remove the bezels at the top and bottom of its next iPhone.
The patent – US Patent 9,466,653 – specifically describes how Apple might integrate the light sensor within a display:
"The light sensor is a display-integrated light sensor that is integrated into the layers of the display. The light sensor may [be] interposed between the cover layer and another layer of the display such as the touch-sensitive layer, the light-generating layers, or another display layer."
In January 2017 yet another patent was added to the pile of evidence that Apple plans to give the iPhone 8 an edge-to-edge screen. Patent 9,543,364, granted on 10 January, covers "Electronic devices having displays with openings" and various means by which Apple would be able to hide cameras, sensors and controls behind the screen and still allow the user to access them.
Fingerprint sensor
If piece of technology may have more influence on the design of the iPhone 8 than any other is the Fingerprint sensor.
If Apple has decided to make the screen stretch to cover more of the front of the device that may spell the end of the Home Button, and with it the Touch ID sensor.
How Apple deals with this is likely to be determined by the technologies available to it.
One fear is that the technology won't be available to keep the sensor on the front of the device and as a result it will need to be moved to the back of the iPhone. In fact, according to iDrop News Apple has decided to move the Touch ID scanner to the rear of the smartphone because the tech isn't available to integrate it into the screen.
Per the site's unnamed source, Apple has apparently been testing fingerprint technology beneath the display, but the technology is still in its infancy and isn't ready for prime-time this year.
Further 'evidence' that Apple might be considering moving the sensor to the back of the iPhone came in the form of leaked images in a tweet by Sonny Dickson, who is well known for leaking iPhone parts. The illustration he tweeted appears to feature a space at the back of the iPhone designed to accommodate a fingerprint scanner. Dickson has said that he can't guarantee the authenticity of the illustration.
View image on Twitter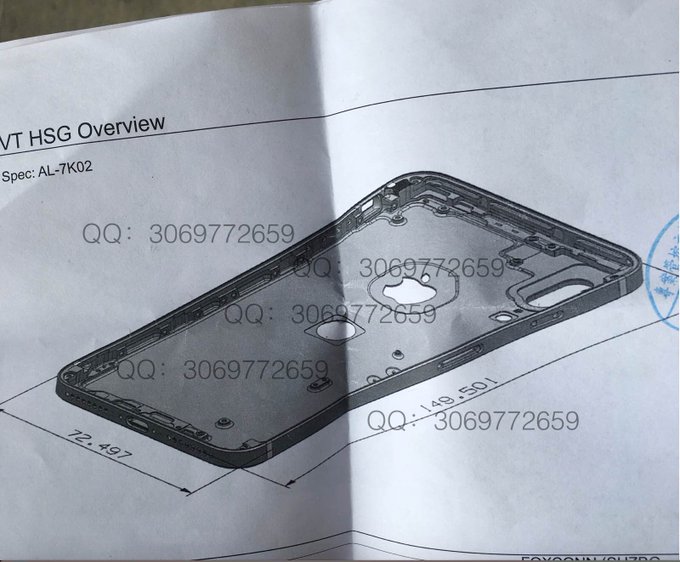 Sonny Dickson

@SonnyDickson

iPhone 8 looks to be taking a new direction

579579 Retweets

848848 likes
Twitter Ads info and privacy
The designs have not gone down well with people critical of Samsung's similar solution to the same problem on the S8+.
There is good news though. It seems that the technology that would enable Apple to place the sensor on the front of the iPhone is coming, and it could be here soon.
Qualcomm has revealed its new Fingerprint Sensors that can work in glass and metal.
The sensors can detect directional gestures and recognise fingerprints even when taken underwater.
They can also detect heart beat and blood flow.
These sensors can detect fingerprints through OLED display stacks of up to 1200um and can scan through up to 800 µm of cover glass and up to 650 µm of aluminium, according to the company. That's an improvement over the previous generation's 400 µm capability for glass or metal.
Any company that work with Qualcomm Snapdragon Mobile Platforms will be able to take advantage of the technology, but it can also be used with non Snapdragon Mobile Platforms.
Not that we think Apple will use this Qualcomm technology – especially given the fact that the two companies aren't exactly on the best of terms right now.
However, with this technology available to OEMs now, and expected to appear on commercial devices in the first half of 2018, we are hopeful that Apple will have its own version ready for the iPhone 8.
More leaks here!
Removing physical buttons
A February 2017 report by Fast Company raised the possibility that the late-2017 iPhone might not have any physical buttons. It cited "a source with knowledge of Apple's plans" for this prediction.
Backing up this theory, IHS analyst Brian Huh claims Samsung is having trouble meeting demand for the OLED displays ordered by Apple and this could be because the display will incorporate the home button and Touch ID, making manufacturing it more complicated.
The Home button could occupy the same position but appear only when needed, much like the software keyboard; and the technology for Touch ID would be bonded to the underside of the screen at the appropriate point.
Apple has filed a patent that appeared to back up the theory that it's looking into ideas like this. Patent application number 20150036065, for "a fingerprint sensor… incorporated in a display stack in an electronic device", was filed by a number of Apple's engineers in April 2014.
Apple has been granted a patent – a different one – that also appears to refer to a Touch ID fingerprint sensor that can work through a screen.
Patent 9,460,332 describes a "Capacitive fingerprint sensor including an electrostatic lens": more intriguingly for our purposes, it states that "one or more other device components, such as a display stack and/or a touchscreen may be interposed between the contact surface of dielectric structure 202 and array 206 of capacitive sensing elements".
This isn't the only 'evidence' that appears to suggest Apple is wishing to embed the Touch ID in the screen itself. A render based on CAD files obtained by Engadget in May 2017 seems to show the fingerprint sensor solution seems to be to incorporate the sensor into the screen.
Finally, DigiTimes' sources report that Apple is planning to use its own Touch ID fingerprint-sensing technology in the iPhone 8 rather than the alternatives it was understood to be considering.
"Apple has selected neither Synaptics' Natural ID touch fingerprint sensor nor Qualcomm's Sense ID fingerprint technology for its new OLED iPhones," says the site, "and decided to use its own Authentec algorithm combined with Privaris glass identification technology to redesign a new fingerprint ID solution, according to industry sources." (Via MacRumors.)
So while it might be very difficult, it'd be a massive coup for Apple to be the first to get a fingerprint sensor under a touchscreen. It'd be amazing. Fingers crossed.
Materials: glass, steel, sapphire?
9to5Mac has got hold of a report from the ever-quotable and usually reliable Ming-Chi Kuo of KGI Securities – a report that predicts, based on the popularity of the scratch-prone Jet Black iPhone 7, that the iPhone 8 will have a (more scratch-resistant) glass front and back.
"If Apple does follow through with what KGI suggests, an all-glass design could extend the glossy finish to all colours of the iPhone lineup depending on how Apple handles the design," 9to5mac says.
DigiTimes (a Chinese-language website), on-the-other-hand predicts that the chassis of the iPhone 8 will be made of stainless steel and supplied by Jabil rather than the more usual manufacturing partner Foxconn, citing sources in the Asian supply chain. The site later clarified that it expects the iPhone 8 to be made of glass and steel, but that the iPhone 7s may still be made of aluminium alloy.
This would be something of a surprise, given Apple's clear recent preference for aluminium; the iPhone 4s had steel bands around a glass body, but it's been all aluminium ever since.
That glass-backed iPhone 4 was notorious for smashing. But we understand that the engineering method will be different this time: whereas the iPhone 4s was milled, the iPhone 7 metalwork will be forged, a technique that confers greater strength.
iPhone screens are already far tougher than your average piece of glass (they're made of a proprietary material called Gorilla Glass), but they do sometimes crack or even shatter when dropped. Sapphire screens would be more resistant still, and Apple is already using sapphire in the display of the Apple
Read more: What is Sapphire glass, and why is it a good idea for the iPhone?
But according to Apple Insider, while sapphire is more scratch resistant, it does not perform as well in drop tests.
That doesn't mean that Sapphire glass won't ever be used for the iPhone screen. While rumoured plans to rely on an Apple-backed sapphire plant in Arizona (which had the capacity to manufacture 200 million 5-inch iPhone displays per year) fell through, more recent reports suggest that long-term Apple supplier Foxconn is gearing up to build its own sapphire plant in Taiwan at a cost of $2.6bn.
Another reason why glass may be the preferred material is the fact that another rumoured feature of the iPhone 8, wireless charging, could be somewhat hampered by metal. It would be much easier to accomplish through glass.
Curved screen
This isn't supported by more recent leaks, and may have to wait until the iPhone 9 – but some pundits believe Apple is working on a curved screen smartphone.
Wall Street Journal sources have claimed that the iPhone 8 will have a flexible curved display like the one featured on Samsung's Galaxy S6 Edge. The report is behind a paywall here. This model of the iPhone will apparently cost $1,000 as a premium option.
They will be OLED screens, supplied initially by Samsung. (At present, iPhones use LCD displays, but the Apple Watch uses OLED.) A Business Korea report claims that Apple intends to move the line up to OLED displays as it would offer better colour saturation, accuracy, and brightness. Apparently this new phone won't arrive until 2018, though.
This isn't the first prediction of a curved-screen iPhone. In January 2017, the Journal reported that the screen maker Japan Display, which already works with Apple, is ready to start building curved displays. And Korean sources in March 2017 claimed that a curvy 'teardrop' design would make the late-2017 iPhone closely resemble the very first iPhone released back in 2007. Nikkei, meanwhile, reckon the iPhone 8 will be curved, but with a "gentler" curve than the Samsung Galaxy S7 Edge.
In February 2017, however, research firm TrendForce contradicted these predictions. "Apple will not implement the curved display design for the high-end iPhone," said the firm, "because there are issues with the 3D glass in terms of production yield and drop test results."
According to KGI analyst Ming-Chi Kuo, who has often correctly predicted upcoming Apple products, a forthcoming iPhone could feature a curved 5.8in AMOLED screen.
'Touch Bar' style function area
In February 2017 Ming Chi Kuo predicted in an investor's note that the iPhone 8 would have a function area, somewhat like the Touch Bar on the 2016 MacBook Pro.
That might seem a bit odd, given that the Touch Bar adds an element of software customisability and touchscreen function to an otherwise static and hardware keyboard area, whereas the iPhone's screen is already touchscreen and software-based. It appears the function area will take the place of the (currently non-touchscreen) lower bezel and Home button, and be "an area for functions (e.g. allocation of virtual buttons)", according to Kuo.
And in June 2017 this theory got a boost from a MacRumors article. The site reports that a small number of its visitors are using devices with a reported screen resolution of 375 x 812, which would fit with the 1125 x 2436 active display area (excluding the function area) using "3x" mode; a large proportion of these visits originated from Apple-owned IPs or Cupertino-vicinity locations, suggesting that device testing has already started.
(For balance, Macworld and its sister site TechAdvisor have not seen any visits lately from such resolutions, but our traffic is of course far more UK-focused.)
USB-C
The WSJ claims the new iPhone 8 will drop the Lightning port in favour of USB Type-C.
This would be a huge call, so soon after Apple removed the headphone port on the principle that the Lightning port was a better alternative. And there are other reasons to be sceptical: Apple is rarely swayed by demands for universal rather than proprietary ports, and everybody yelled last time the company switched out the 30-pin connector in favour of Lightning – a lot of accessory makers (and accessory owners) would be sorely inconvenienced.
We're not entirely convinced, to say the least. Apple ties consumers into the Lightning ecosystem, and while it makes sense to move to USB-C on its MacBooks, iPhone is not likely to follow suit.
New features
That covers design. But what new features should we expect in the iPhone 8?
Fast charging
According to Forbes citing infamous Apple leaker Sonny Dickson, the iPhone 8 could be the first entry in the iPhone series to feature fast charging technology. (The feature has long been requested by users, and is readily available on most if not all of Apple's Android-based competitors.) More specifically, Forbes claims that there will be a new "Tristar 3, Hydra" chip that manages the charging port.
However, it's worth noting that tech may not be compatible with existing fast charging standards as the tech isn't being produced by Qualcomm, which provides "Quick Charge" for Android devices.
In February 2017, analyst Ming Chi Kuo predicted that the iPhone 8 will feature fast-charging technology – delivering this, incidentally, via a tweaked version of the existing Lightning port rather than by bringing in USB-C as was previously expected. He predicts that Apple will add "Type-C Power Delivery" to the Lightning port's spec.
Wireless charging
Apple has been offering wireless (inductive) charging for a while now on the Apple Watch, and we're hearing increasingly confident predictions that the feature will come to the iPhone in 2017. The most recent hint came from Robert Hwang, the CEO of Apple manufacturer Wistron, who (in an apparent slip-up) said that "new features like waterproof and wireless charging" will appear in the next generation of Apple handsets; but we've been hearing similar speculation for months.
Renders based on CAD files obtained by Engadget in May from "a reliable source", for example, are said to show that the new iPhone will have a glass back that will incorporate a wireless charging coil. And in July 2015 Qualcomm announced a wireless charging breakthrough that can work through metal.
Another way that Apple could avoid the limitations that a metal case would bring to wireless charging is not to use a metal case – and if rumours that Apple's new iPhone 8 will feature a glass back and front primarily to accomodate wireless charging are to be believed, glass may be Apple's solution to the problem.
Wireless charging technology is certainly getting attention. Foxconn – one of the large manufacturing firms that assembles iPhones for Apple – is reported to be testing wireless charging modules that will be included in some or all of the 2017 iPhones if the tests prove satisfactory.
Further strong evidence was added to the chances of Apple bringing wireless charging to the next iPhone in February 2017, when it emerged that Apple has joined the Wireless Power Consortium industry group, as spotted by 9to5Mac.
Research & analysis firm KGI Securities, and their famous analyst Ming Chi Kuo in particular, released a report in February 2017 making a firm prediction that all three iPhone models to be released in autumn 2017 will feature wireless charging, although Kuo warned that the feature would increase production costs. The charging element will generate more heat so Apple will have to incorporate a graphite layer to protect the 3D Touch component.
Ming-Chi Kuo has also previously warned that Apple may bundle the wireless charger with more expensive models only; in February 2017 a report by Macotakara also predicted that this feature will require a separate accessory.
Bloomberg reckons Apple is working on longer-range wireless charging, potentially with a range of about 1 metre.
Face-detection and iris-recognition
In December 2014, USPTO awarded Apple a patent relating to a "personal computing device control using face detection and recognition".
Current iPhones and iPads can be unlocked using just your fingerprint, thanks to the Touch ID sensor. But with this patent, future iPhones and other devices could be unlocked using facial recognition: effectively, your face becomes your password.
More recently, DigiTimes has predicted that Apple is likely to launch iPhones equipped with iris-recognition technology in 2018; but at the end of August 2016 the site went further, reporting that Taiwan-based Xintec is expected to provide iris scanners to Apple for the iPhone launching in 2017.
JPMorgan analyst Rod Hall backed up this theory with his own prediction that the iPhone 8 will have a 3D laser scanner for face recognition, replacing Touch ID.
And there's an Apple patent to add to the pile of evidence: US Patent 20170076077, published in March 2017, describes a method for "Locking and unlocking a mobile device using facial recognition".
Augmented reality and VR
Apple debuted ARKit at WWDC 2017, showcasing how developers can implement AR abilities into iPads and iPhones. Surely the iPhone 8 will arrive with cool new features that take advantage of that?
We previously spotted an Apple patent application that appears to back up all this speculation. Patent 9,488,488, for 'Augmented reality maps', describes the use of a mobile device to view live video of whatever is in front of the user, and to then superimpose images related to nearby places of interest on top of the video.
Looks familiar!
According to Loup Ventures analysts, Finisar, will be providing lasers that are used for AR depth mapping in the iPhone 8, apparently a company (thought to be Apple) is purchasing units in the tens of millions of laser units from it.
Read more: Apple VR and augmented reality rumours
Accessories
We don't think the iPhone 8 will be compatible with the Apple Pencil, but it has been widely rumoured that it may come with a pair of AirPods – so say analysts at JP Morgan, at any rate.
We'd be strongly surprised if the iPhone 8 featured a headphone port, which would be a major admission of defeat for Apple. Instead, it makes sense for the company to double down on its 3.5mm-free future by offering premium Bluetooth headphones with its top-end smartphone, just as it bundled decent Lightning headphones with the iPhone 7.
Tech specs
It's hard to predict precise specs this far in advance, but it's possible to draw some broad conclusions about where Apple is headed. Let's start with…
Screen resolution
A report by the Wall Street Journal prophesies that Apple has big things up its sleeve for the next iPhone's screen, after turning out smartphones with lower resolutions than rivals for some years.
(If you compare the iPhone 7 and Samsung Galaxy S7, for example, you'll see that Apple managed only a 760 x 1334 resolution on its 4.7-inch screen, in comparison to the 1440 x 2560 5.1-inch screen that Samsung had to offer. Comparison possibly isn't the right word to use when the difference is as pronounced as that.)
The iPhone 8 will sit in Samsung's shadows no longer, according to the WSJ, which says Apple has asked suppliers to "submit prototype screens with better resolution than ones from Samsung". If this is true – and if the suppliers are able to match Apple's stipulation without pushing up price, weight or dimension, or reducing battery life or fire safety, to a degree that Apple finds unacceptable – then this would imply more than a tripling of the pixel count from one iPhone generation to the next.
In February 2017 Ming Chi Kuo predicted that the (5.15in) iPhone 8 will have a resolution of 2,436 x 1,125 and a pixel density of 521ppi, far higher than the iPhone 7's 326ppi. And the 5.8in version of the iPhone 8 – the iPhone 8 Plus, presumably – will have a resolution of 2,800 x 1,242 and a pixel density of 528ppi.
Screen size
In November 2016, Barclays Research – via MacRumors – released a report predicting that the iPhone 8 and iPhone 8 Plus would have 5-inch and 5.8-inch screens respectively, compared to the 4.7-inch and 5.5-inch iPhone 7 and 7 Plus. The analysts based the prediction on the testimony of sources within Apple's Asian supply chain.
The analysts warned, however, that the design "didn't sound 100 percent locked down" at this point.
But in January 2017 the theory was backed up by DigiTimes predicting that Apple will launch a 5.8-inch iPhone in the second half of 2017, citing anonymous sources in the Taiwanese supply chain. And Nikkei forecasts that the next iPhone "will come in three configurations – two with liquid crystal displays and one with a 5.8-inch organic light-emitting diode display".
In May, an Engadget source that leaked CAD plans to it claimed that both iPhones will get a screen size bump, with the the 4.7-inch version going to 5 inches, and the 5.5-inch "Plus" version increasing to 5.8 inches.
If you're wondering how Apple will fit in that extra screen space – will the phones be bulkier than the current handsets? – then fear not. It's understood that the larger screens will fit in bodies with the same dimensions as the current generation of phones, thanks to a bezel-free design.
Processor
iPhones contain proprietary processor chips that you won't find in other smartphones: there's an A9 in the iPhone 6s and an A10 Fusion chip in the iPhone 7, for example. But while these are made to Apple's own design and specifications, several other companies are involved: they contain technology licensed from ARM, and are manufactured, at present, by Samsung and TSMC. But that could change by the time 2018 comes around.
Intel has declared its intention of expanding its smartphone business, and is hot favourite to displace TSMC from the iPhone contract, according to the Nikkei Asian Review – an aim that may be more feasible thanks to the company's recently announced partnership with ARM. TSMC's ties with ARM have given it a competitive edge when it comes to securing the contract in the past.
"Intel is definitely the most formidable challenger for TSMC," said an anonymous chip-industry executive. "There is no rivalry between Apple and Intel so it's really likely that Apple could shift some orders there. The move is also in line with Washington's policy to encourage US companies to make more products at home."
Economic Daily News, however, thinks TSMC still has the gig, and will begin production of the A11 in April 2017. The site has little detail of the A11 design, but does say it will be fabricated with a 10 nanometre FinFET process, a significant upgrade from the A10 Fusion's 16 nanometres.
RAM
The iPhone 7 comes with 2GB RAM, while the iPhone 7 Plus offers 3GB. In February 2017 research firm TrendForce published a report predicting that the iPhone 8 (we assume they mean all models) will have 3GB RAM, which should provide a speed boost for the smaller-screen models.
Storage
The iPhone 7 and iPhone 7 Plus both comes in three storage configurations: 32GB, 128GB and 256GB. (The older iPhone 6s, 6s Plus and iPhone SE are available with 32GB and 128GB only.)
The TrendForce report linked above suggests that Apple may phase out the 32GB model for the iPhone 8 generation. The late-2017 iPhones will come in 64GB and 256GB configurations, the firm says.
Camera
This MIC report suggests that the new iPhones will feature the dual camera currently only available on the iPhone 7 Plus. This would mean that the smaller iPhone will also be able to take the portrait photos currently only offered by the bigger device.
Unverified schematics posted on Slashleaks also show a vertical alignment for the iPhone's dual camera, with the twin lenses stacked on top of one another. This has been backed up by the photos of "an iPhone 8 mockup that is believed to feature Apple's final design" that BGR got hold of in May 2017, which you can see in the leaked photos section.
This leaked image shared on Twitter also suggest that the dual camera layout might change:
View image on Twitter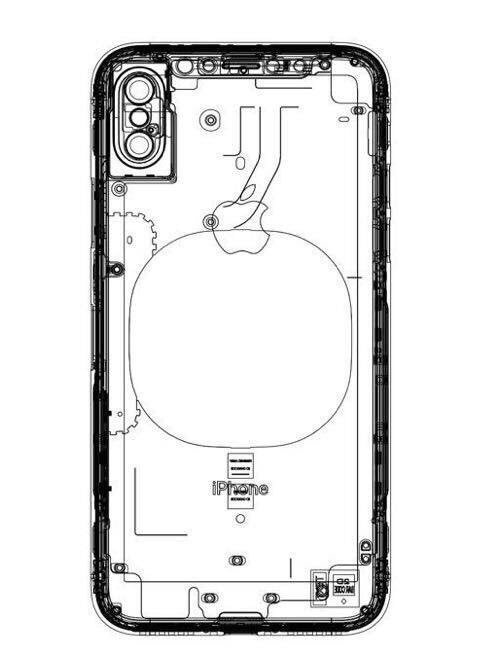 OnLeaks

✔@OnLeaks

This is a tipped leak what means I can't confirm if legit or not but there you have it… #iPhone8

160160 Retweets

240240 likes
Twitter Ads information and privacy
The iPhone 7 Plus offers two cameras: one with a 28mm lens and the other with a 56mm lens, allowing for the portrait style photos with an SLR-like blured background. Future iPhones could offer even more camera lenses for an even greater coverage.
Apple seems to be keen to improve the camera capabilities of its iOS devices, and one patent published by USPTO in May 2014 suggests we could soon see iPhones that are able to capture "Super-resolution" photos thanks to optical image stabilisation, which is already a feature of the iPhone 6 Plus.
The patent describes a system that takes a series of photographs at slightly different angles and stitches them together to create a 'super resolution' photograph.
Related to the face-recognition tech we discussed earlier, Ming Chi Kuo thinks the anticipated front-facing 3D camera on the iPhone 8 will enable developers to come up with innovative new games and allow users to take 3D selfies.
Battery
Ming Chi Kuo has predicted that the iPhone 8 will squeeze a battery with a capacity to match the iPhone 7 Plus – 2,700mAH – into a chassis comparable to the iPhone 7. So we could see a significant battery life increase in the next generation of iPhones.
Another rumour holds that Apple will take the battery developments it deployed in the 12-inch MacBook – whereby contoured, layered battery units are stacked inside the chassis in order to take up every possible inch of space – and use these to squeeze more battery volume inside the iPhone.
There's also the possibility that the new iPhone could feature two batteries. A leak of the alleged schematics for the iPhone 8, posted on Slashleaks, shows that the main board is smaller and that there are two batteries rather than just one.
This idea is backed up by IDC analyst Sean Kao, who claims the new iPhones will use new, smaller printed circuit boards that would allow for a more powerful battery.
Smartphone battery life is one of those things that everyone says is important, and once again Apple will hear many requests for improved battery life in the iPhone 8 – but you do wonder how much of a compromise the average Apple fan would be willing to make in return. As Jony Ive put it in an interview with the Financial Times, "With a bigger battery [the iPhone] would be heavier, more cumbersome, less 'compelling'."
We still believe that most people would rather have a thin, relatively cheap iPhone than a fat, more expensive iPhone with an extra two hours of battery life. And since the launch of the battery pack case, anyone who would be willing to make that compromise now has an officially sanctioned alternative.
UK price
Here are the prices of the iPhone 7 and iPhone 7 Plus; it's likely that the iPhone 8 will be priced at a similar point.
iPhone 7 (32GB): £599
iPhone 7 (128GB): £699
iPhone 7 (256GB): £799
iPhone 7 Plus (32GB): £719
iPhone 7 Plus (128GB): £819
iPhone 7 Plus (256GB): £919
However, there's an alternative theory – that the iPhone 8 (or iPhone Edition) will break the thousand-dollar barrier in the US for the first time (this is according to Fast Company, citing a source "with knowledge of Apple's plans"), which is likely to translate to a UK price of £940 or so.
There's also a report from China's Economic Daily News claiming that the new 3D Touch module for the iPhone 8 will cost 150 percent more than the module for the LCD-enabled iPhone 7. The report notes that standard OLED-based 3D Touch modules are usually around 50 percent higher than LCD-based modules, but Apple agreed to a quote that's 150 percent higher, and it's not quite clear why.
This is backed up by a report from MacRumors citing USB analyst Steven Milunovich. The analyst claims that the base 64GB iPhone 8 will cost between $850-900 in the US, while the high-end 256GB model will set buyers back somewhere between $950-1000. While it seems fairly expensive, it's comparable to Samsung's new Galaxy S8+, which starts at around $840 in the US.
Leaked images and videos
This is where we'll post leaked photos and video of the iPhone 8 and its components that we are able to dig up, as well as concept illustrations created by designers who are not affiliated with Apple.
Design renders from Weibo
These renders of the iPhone 8 design posted on the Chinese social network Weibo (you'll need to log into the site to see the link) were spotted on 24 May by 9to5Mac. They show the two most widely predicted and striking design changes: the vertically configured twin camera lenses, and the fingerprint sensor on the back of the device; you can also see a near-edge-to-edge display with almost non-existent left and right bezels.
They're digital renders rather than photos of finished products, and little is known about the Weibo user who obtained these images so we'd take them with a pinch of salt if we were you. We do think having the Apple logo above the fingerprint sensor is a bit ugly – hopefully that's not the direction Apple will take.
Video of iPhone 8 dummy model
Benjamin Geskin, a well-known leaker, has posted this video which he claims shows a dummy model of the iPhone 8.
You'll note that in this case there's no sign of the rear fingerprint scanner, although as a dummy it's not clear how many of the final design elements have been built in. The rear-facing cameras are stacked vertically: that seems to be accepted by almost everyone now, much as it offends our eyes (at the moment, it's amazing what you can get used to).
Leaked photos of 'final iPhone 8 design'
BGR claims it's obtained photos of "an iPhone 8 mockup that is believed to feature Apple's final design". If this is all correct, this is what we can expect to see in September (or whenever the launch happens).
The design mostly looks pretty much the same as the iPhone 7 generation, with the odd-looking exception of putting those twin rear-facing camera lenses in a vertical configuration. And there's no headphone jack.
Concept iPhone 8 video
This YouTube video has been published showing a concept of what the new iPhone might look like based on the leaks and speculation.
Leaked schematic of the iPhone 8
Prolific leaker Steve Hemmerstoffer has tweeted a couple of leaked images showing the iPhone 8 with twin rear-facing camera lenses stacked vertically. It looks weird. As Steve says, these are both "tipped leaks", which means he doesn't yet view the sources as trusted, so take them with a pinch of salt.
The technical drawing leaked by Sonny Dickson
This drawing appears to indicate that the fingerprint scanner will move to the back of the iPhone.
Mockup illustrations with function area, curved edge screen
These image were created by AlHasan Husni. You can see how much more screen space would be opened up if Apple removed the side bezels and reduced the size of the top and bottom bezels; the screen, in fact, extends over the curved edges of the side of the device.
Husni has also included the rumoured 'function area' along the bottom of the screen, taking the place of the current Home button:
Function area used with augmented reality
Talking of function areas, take a look at these stunning mockups by Gabor Balogh, which focus on that particular anticipated new design feature, and how it will interact with the also-rumoured new augmented reality features.
'This is 8' concept
Here's a lovely iPhone 8 concept – together with some fairly detailed specs – by Handy Abo Vergleich.
Concept images & video of edge-to-edge screen
With rumours of an edge-to-edge display proving popular, designer Thadeu Brandao got to work on a new concept for the iPhone 8.
Brandao's lovely concepts have been made into a video – an 'iPhone 8 commercial' – and posted on the YouTube channel ConceptsiPhone:
Macworld poll – What do you want from your future iPhone?
It's your turn. Which of these ideas appeals to you, or are you looking for something else entirely? Have you say in our poll.